John Bell of Southern Bell Living is Proud to Be Your RamseyTrusted Real Estate Agent
At Southern Bell Living, we pride ourselves on providing the highest possible service to our clients. Our commitment and excellence in real estate are two of the big reasons why we are now a RamseyTrusted real estate agent - or, more precisely, John Bell is one of the real estate Endorsed Local Providers (ELP, for short). The RamseyTrusted program endorses local real estate agents and firms who share his financial ethic. We're honored and privileged for John to be a part of this exciting program!
What is a RamseyTrusted Real Estate ELP?
Dave Ramsey is one of the most recognizable names on the radio today. His talk show reaches over 14 million viewers each week, as they listen to him give expert financial advice that helps people steer clear of bad debt and become financially fit.
To help his listeners (and others) find service providers who valued these core principles as much as he does, Ramsey created the "RamseyTrusted Endorsed Local Providers" program. This program helps people find local providers, like real estate agents and debt elimination services, to do things the Ramsey way.
Qualifying for this program is not easy. Companies and individuals typically need to be in business for many years and be at the top of their game in their particular market. This ensures the service they provide meets the expectations that people have of a RamseyTrusted professional!
John Bell of Southern Bell Living is Now a Real Estate ELP
At Southern Bell Living, we have worked diligently to help our clients find the best homes for their financial situations and lifestyle aspirations. As anyone who follows our blog and social media accounts knows, we think Charleston, SC is pretty much the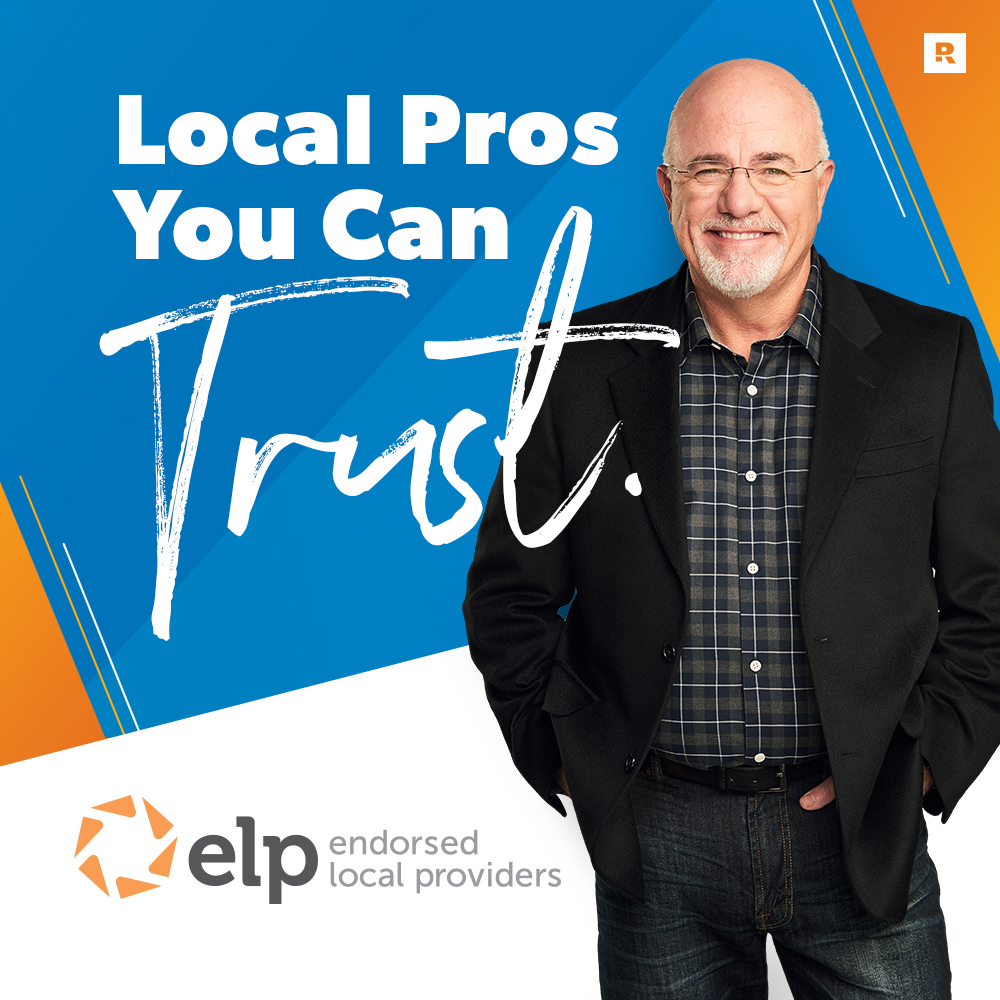 best place to live in the United States. With a lovely climate most of the year, some of the best food in the country, and a family-friendly, fun atmosphere, Charleston checks most of the boxes for families, young professionals, and retirees.
Perhaps most importantly, though, Charleston has homes for any financial situation and lifestyle. If you're starting your journey with Ramsey's infamous debt snowball method and looking to buy your first starter home (instead of throwing money away on rent), Charleston has numerous affordable homes. Or, conversely, if you've followed Ramsey's advice and now have the financial means to buy a million-dollar property, Charleston has those homes too.
Why Choose a RamseyTrusted ELP?
If you're a fan of Dave Ramsey, the answer to why you would choose one of his RamseyTrusted Endorsed Local Providers is probably pretty obvious: you know that they have the same work and financial ethic like he does. Anyone who knows Dave Ramsey knows how important it is that anything he puts his name to meets top standards. Even if you don't listen to Dave Ramsey, there are still many reasons to pick an ELP agent!
First, all ELP agents need to serve their clients primarily and care about the sale less. Putting clients first means that ELP agents will work with you to learn more about your situation. We'll also provide recommendations based on Ramsey's proven principles. If you want peace of mind knowing that the home you're buying makes sense for you, you'll want to enlist the services of an ELP like John Bell.
Additionally, Ramsey holds all RamseyTrusted providers to some of the highest standards in their industries. That means closing on more homes than 90% of the other agents in their area for real estate agents. In other words, using an ELP implies that you're getting some of the best agents in the business. That will inevitably mean a better experience for you!
Finally, ELPs are fans of Ramsey themselves. That means these providers don't want you getting into some deal you don't want. It also means that ELPs know the value of a home and how it should work with your budget.
As a RamseyTrusted ELP, John Bell and Southern Bell Living share these values. John cares deeply about each of his clients and has some of the highest standards in the Charleston area. We work diligently to ensure each of our clients has a home they'll love at a price they can afford!
As a RamseyTrusted Real Estate Agent, John Bell of Southern Bell Living is Here for You!
As fans of Dave Ramsey, we're thrilled and proud for John to be affiliated with this program. Dave Ramsey's advice has impacted and improved the lives of countless listeners, including ours. We hope to help anyone who comes to John looking for a Charleston, SC home. Whether you are seeking a primary or secondary residence, he would love to help. And he hopes to do that with the same thoughtfulness and insight that Ramsey has!
If you are interested in purchasing a property in the Charleston, SC, area, please contact John! He would love to hear more about your aspirations and help you find the perfect home. Of course, he'll find one that fits within your financial means!
Contact Our Charleston Real Estate Agents Today!