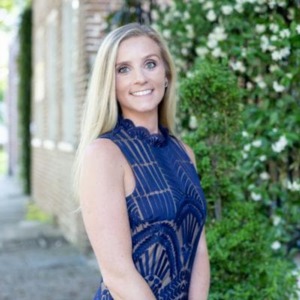 Erica Zepp, Top 1% Global Realtor® -
Originally from the Finger Lake region of New York, Erica Zepp fell in love with Charleston as a city during her visit almost a decade ago. Her love of all things Lowcountry inspired a career change and a relocation that would eventually lead her to her current role with Southern Bell Living, a team of world-class real estate professionals specializing in the purchase and sale of residential, off-market, investment, and commercial properties.
Backed by more than 10 years of sales experience in various industries — including travel, tourism, and hospitality — Zepp began her career in new construction as a new home sales consultant for Lennar Homes, where she facilitated and coordinated the purchase process and close of escrow while guiding her customers. Today, she fuses her understanding of intricate details of home and land construction and interior design with her knowledge of the real estate process, giving her a competitive advantage among agents.
As a result of her experiences, Zepp recognizes quality construction when she sees it and can identify the market value of upgrades and remodels in any home. She's educated in materials and fixtures, instantly recognizing superior features and finishes, including elements that are unique to the Lowcountry area.
Zepp also believes that knowledge is power. She is known as a local market expert, strives to be a leader in market trends, and has a keen aptitude for market analysis. She offers her clients consistently outstanding advice while meticulously representing their interests, whether they are buying or selling. Past customers rave about Zepp's knack for educating them and arming them with the tools necessary to make the best decisions. She is responsive and driven to succeed, while positive and enthusiastic about the work that she does.
Zepp is unwaveringly loyal and insists on going above and beyond to achieve her clients' desired goals. Her dynamic personality and resolute honesty allow her to build relationships that last far beyond closing dates and transaction conclusions. She is passionate about guiding her clients while providing the highest level of service and results. Whether clients are new to the Lowcountry area or longtime locals, they can count on Zepp's intrinsic understanding of real estate.