17 of the Best Hidden Gems in Charleston, SC!
Posted by Taylor Goldsberry on Wednesday, September 7, 2022 at 10:59 AM
By Taylor Goldsberry / September 7, 2022
Comment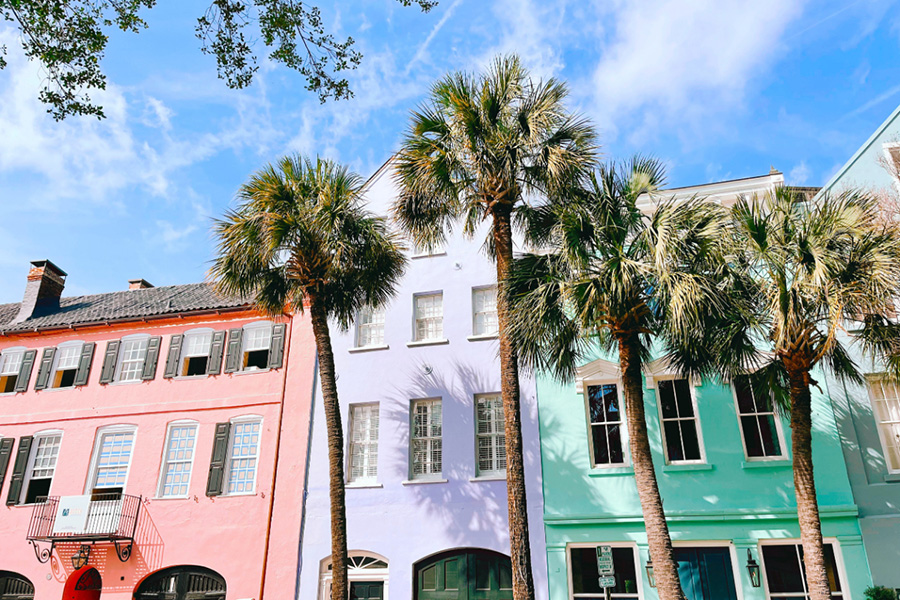 The largest city in South Carolina, Charleston, also referred to as "The Holy City," is well known for its cobblestone streets, historic charm, and waterfront views. With so many activities to do in and around the city, you may be struggling to figure out what to do first. If you're looking for an activity that isn't so touristy, this list is for you. We reached out to locals to share their favorite hidden gems in Charleston. So, whether you are considering living in Charleston, recently purchased a home in Mount Pleasant, or are looking at houses for sale on Kiawah Island, you won't want to miss out on these sites and activities that make Charleston special.
Hidden Gem Locations in Charleston
Charles Towne Landing and Legare Waring House
Charles Towne Landing is a state historical site that lives on a marshy patch of land located off the Ashley River. There are many activities to do, from an interactive museum to visiting the wharf area. Legare Waring House is an event space with beautiful gardens and natural beauty.
"A visit to Charles Towne Landing and Legare Waring House is a must-do for a trip to Charleston," shares Markie Walden, a local photographer. "You won't get the full Charleston experience without seeing the gorgeous, Spanish moss-covered oaks and historic land that overlooks downtown Charleston."
Mount Pleasant Old Village
The Old Village Historic District in Mount Pleasant provides trendy shopping, a main street, and fantastic dining.
"One of my favorite hidden gems is located in Mount Pleasant's adorable Old Village. A short 10-minute drive from the historic peninsula of Charleston, the Old Village has gorgeous homes dating to the 1700s. For one of the best views of the Charleston harbor, head down Pitt Street in the Old Village until it ends. Here, you'll find the Pitt Street Bridge. Once the only car and train route from Mount Pleasant to nearby Sullivan's Island, today it is a pedestrian-only area with a paved walkway and benches overlooking the harbor," reveals Cosmos Mariners, a travel tip blog.
Pitt Street Bridge
Once a trolley bridge that connected Sullivans Island and Mount Pleasant, SC, Pitt Street Bridge is a great place for rest, relaxation, and recreation.
Jesse James, a local photographer notes, "My favorite hidden gem in Charleston is Pitt Street Bridge. It's a beautiful palm tree-lined walkway, surrounded by ocean on either side. You'll see sailboats, the Ravenel bridge in the distance, and dolphins playing in the water. It leads to an old bridge that has been turned into a fishing dock and has some amazing views."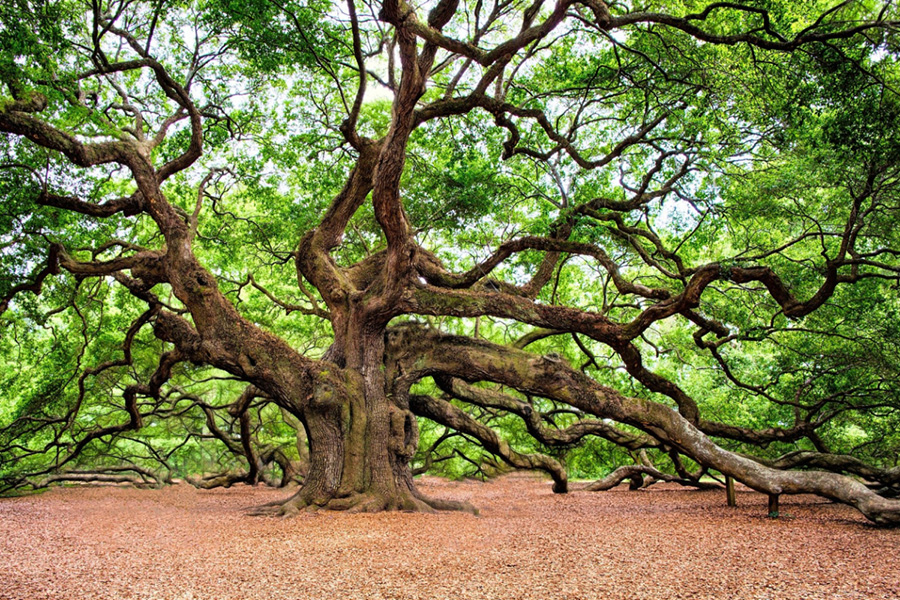 Park Circle in North Charleston
Park Circle is an up-and-coming area of North Charleston that has craft breweries, delicious restaurants, and beautiful parks.
"There are so many vibrant neighborhoods in Charleston that are worth exploring, especially for food. Make your way to North Charleston and visit Park Circle for a glass of natural wine at Stems & Skins, and then wander down Montague Avenue for heritage-driven New Chinese American cuisine at Jackrabbit Filly," says Jai Jones, food writer and photographer of JaiEats.
Folly Beach
Folly beach is a gorgeous waterfront city that features a pier, local shops, and picnic and recreational areas.
"I love meeting my photography clients on Folly beach for photos, and after an early morning sunrise session, 'Center Street Cafe' is the place to go. They've got great coffee and tea options, and the staff is always the friendliest," raves Kayla White of Kayla Rochelle Photography.
Salt Marshes
Located on the Southeastern coast, the Salt Marshes provide great habitats for many species in South Carolina.
"Charleston is a charming and old city filled with colorful characters and rich history, but the true hidden gem of Charleston lies just off the beaten path and into the salt marshes. Kayak through the salt marshes on a fishing expedition and prepare to be blown away by the incredible biodiversity and peaceful tranquility of the marsh," notes Charleston SC Activities, a local city guide.
Hampton Park
One of Charleston's largest parks, Hampton Park boasts beautiful green spaces and flower gardens.
Charleston Pirate Tour, a local tour company, says, "Originally part of a plantation, Hampton Park was the site of the Washington Race Course. Race week was the height of Charleston's social season for almost 100 years. The road that encircles the park, Mary Murray Boulevard, was built atop the racecourse."
Zero George
Zero George is a boutique hotel located in Charleston's historic Ansonborough neighborhood.
"Zero George exemplifies Charleston's epicurean scene, this is one you do not want to miss, raves Southern Bell Living. "Circa 1804, history meets contemporary up-scale hospitality in the heart of Historic Downtown Charleston and where your perspective of hotel plus restaurant becomes a memorable adventure."
Hidden Gem Restaurants in Charleston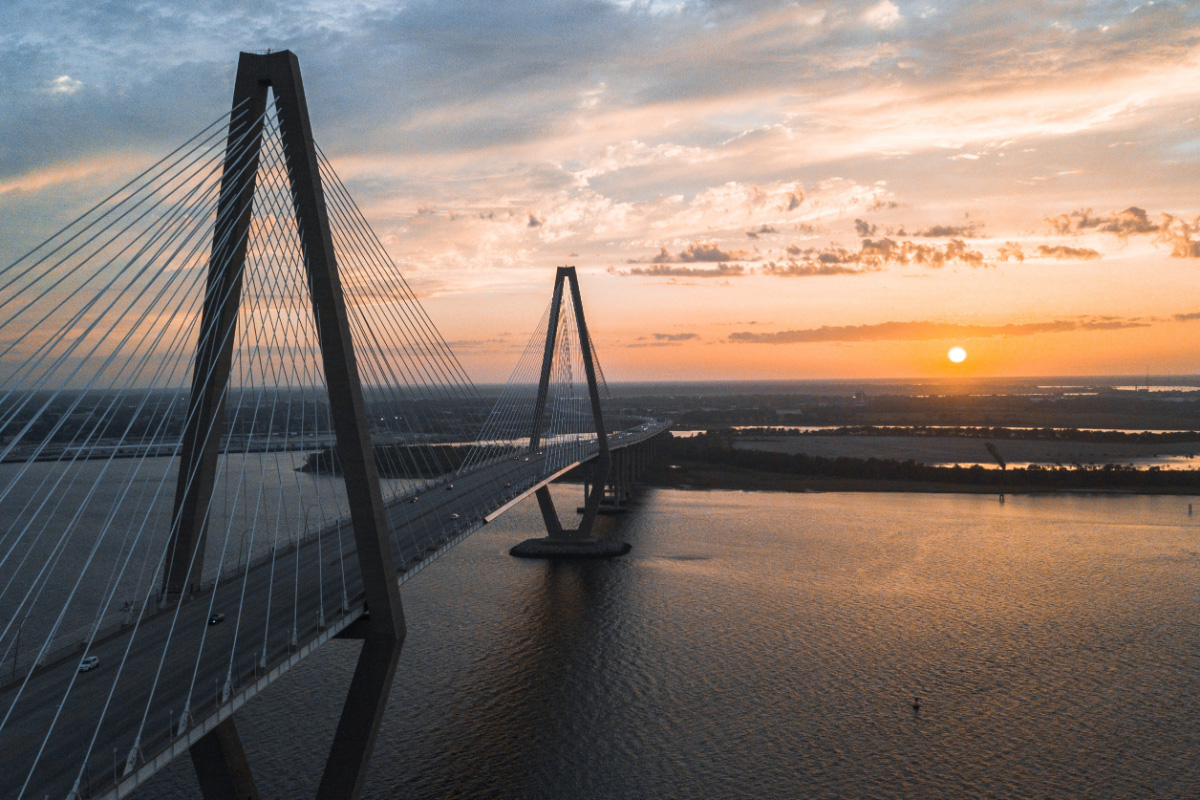 Kiki & Rye
Kiki & Rye offers locals and visitors American cuisine and specializes in woodfired cooking.
"Charleston is full of hidden restaurant gems, both on and off the peninsula. One of my favorites includes Kiki & Rye in Mt. Pleasant. I am especially obsessed with their Queso Fundido and Nancy Paloma cocktail, which are perfect for enjoying on their outdoor patio," reveals Girl Eats Charleston, a local food blog.
Stono Market and Tomato Shed Cafe
Owned by the Ambrose family, Stono Market and Tomato Shed Cafe is a place where people can come to shop, meet, and catch up with neighbors.
"Stono Market and Tomato Shed Cafe have an amazing atmosphere, and their food is delicious. One of my favorite items is tomato shed shrimp and crab cakes. Family owned and operated, the kitchen features local produce that is used in their cafe," says Alena Photographs, a local photographer.
Harken Cafe & Bakery
Overlooking Charleston's French Quarter, Harken Cafe serves up sweet treats like quiche and jamboree.
Oriana Photography reveals, "Just off the hustle and bustle of two of Charleston's most popular streets (East Bay and Meeting Street), you'll find The Harken Cafe & Bakery. Nestled on a side street, this oasis has a part European and part Southern feel and is 100% charming. Go for a coffee, midday respite from the heat, or cozy breakfast. The quiche is a must-try menu item, but beware, it's a generous portion, but you won't want to leave a bite behind."
Salty Mike's
Salty Mike's is a great place to grab a drink while gazing at the views of the water.
"Salty Mike's is another one of my favorites," shares John Zucker, Executive Chef & Owner of Cru Catering and Cru Café in Charleston, SC. "Salty Mike's is a classic Charleston dive bar that's been a local hotspot for almost 60 years. It is the best place to go for a great cold beer."
The Wreck of Richard and Charlene
A Seafood restaurant in Mount Pleasant, SC, The Wreck of Richard and Charlene serves everything, including fresh shrimp and scallops. The restaurant was even a filming location for the TV show Outerbanks.
"The Wreck of Richard and Charlene is one of the area's best spots for fried fish, shrimp, scallops, and oysters," notes Jon of American Eats. "Named after a chaotic trawler wreck during 1989's Hurricane Hugo, the restaurant stands directly on the spot where the eye passed, and the nearby dock was destroyed. Now, under more pleasant circumstances, you can have a great meal – look out for their low country boil nights – before going on a stroll through old town Mount Pleasant under the Pitt street bridge. It's one of the Charleston area's best-hidden gems, with tons of covered outdoor seating and beautiful views of the river and sunset."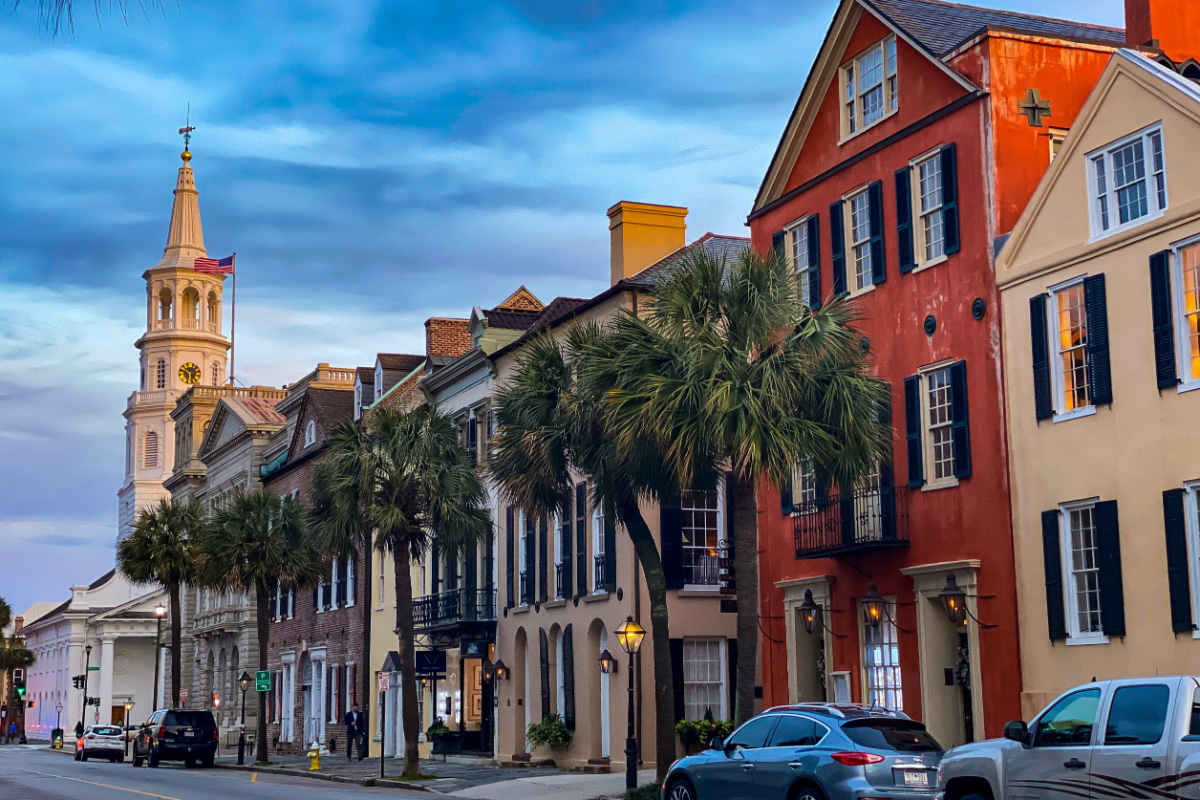 Betty Lou's Bistro
Betty Lou's Bistro offers southern food – everything from fried Po' boy sandwiches to shrimp and grits.
"My favorite hidden gem restaurant in Charleston is Betty Lou's Bistro, located just outside the Historic District in West Ashley," says local photographer Erin Rose. "This cozy bistro features fresh and locally sourced ingredients with a Charleston favorite She Crab Soup and mouth-watering Brussel Sprouts drizzled with honey and truffle oil. For dinner, you can't go wrong with any entree, but their Seared Scallops and Fried Pork Chop are some southern staples. I crave their menu regularly and always leave room for dessert."
Harbinger Cafe & Bakery
Located on Charleston's King Street, Harbinger Cafe & Bakery offers everything from cakes to gourmet breakfast sandwiches.
"The Harbinger Cafe & Bakery is a calming and cozy cafe perfect for catching up with friends or meeting someone for coffee. You can often find me there working on my laptop and eating their "Best Friend" cookie (quite possibly the best chocolate chip cookie I've ever eaten)," shares Charleston photographer Abby Murphy.
Laurel Hill County Park
Laurel Hill Country Park is located in Mount Pleasant and has an open meadow for lounging, running trails, and oak trees.
"One of my favorite spots in the Charleston area is Laurel Hill County Park," raves local photographer Leah Judway. "With its gorgeous walking paths through the woods, many people don't know there is a beautiful aisle of Spanish moss-covered live oak trees tucked away in this county park. Most will pay a lot of money to see this kind of tree-lined road at area plantations but don't realize that you can walk down a beautiful road lined in these classic southern trees in this county park for free."
Hidden Gem Hack – Charleston County Parks Gold Pass
The Charleston County Park Gold Pass offers unlimited admissions to many county parks. Some of which include Folly Beach, Isle of Palms, and James Island County Parks.
"My favorite hidden gem is the Charleston County Parks Gold Pass," notes Ryan McHugh of Ryan All Charleston Houses. "The gold pass gives access and free parking to over 20-30 county parks and local events throughout the year. If you have a family, that's a huge saving in parking and attendance costs alone. There is so much to discover in Charleston, and the Gold Pass is your golden key to family fun and exploration in our county parks and events."
Ryan also shares that some of his favorite adventures from the park pass include Folly Beach County Park, Palmetto Islands County Park, and the Holiday Festival of Lights.