Here Are the 5 Best Neighborhoods in Mount Pleasant, SC
Posted by Taylor Goldsberry on Friday, March 25, 2022 at 10:05 AM
By Taylor Goldsberry / March 25, 2022
Comment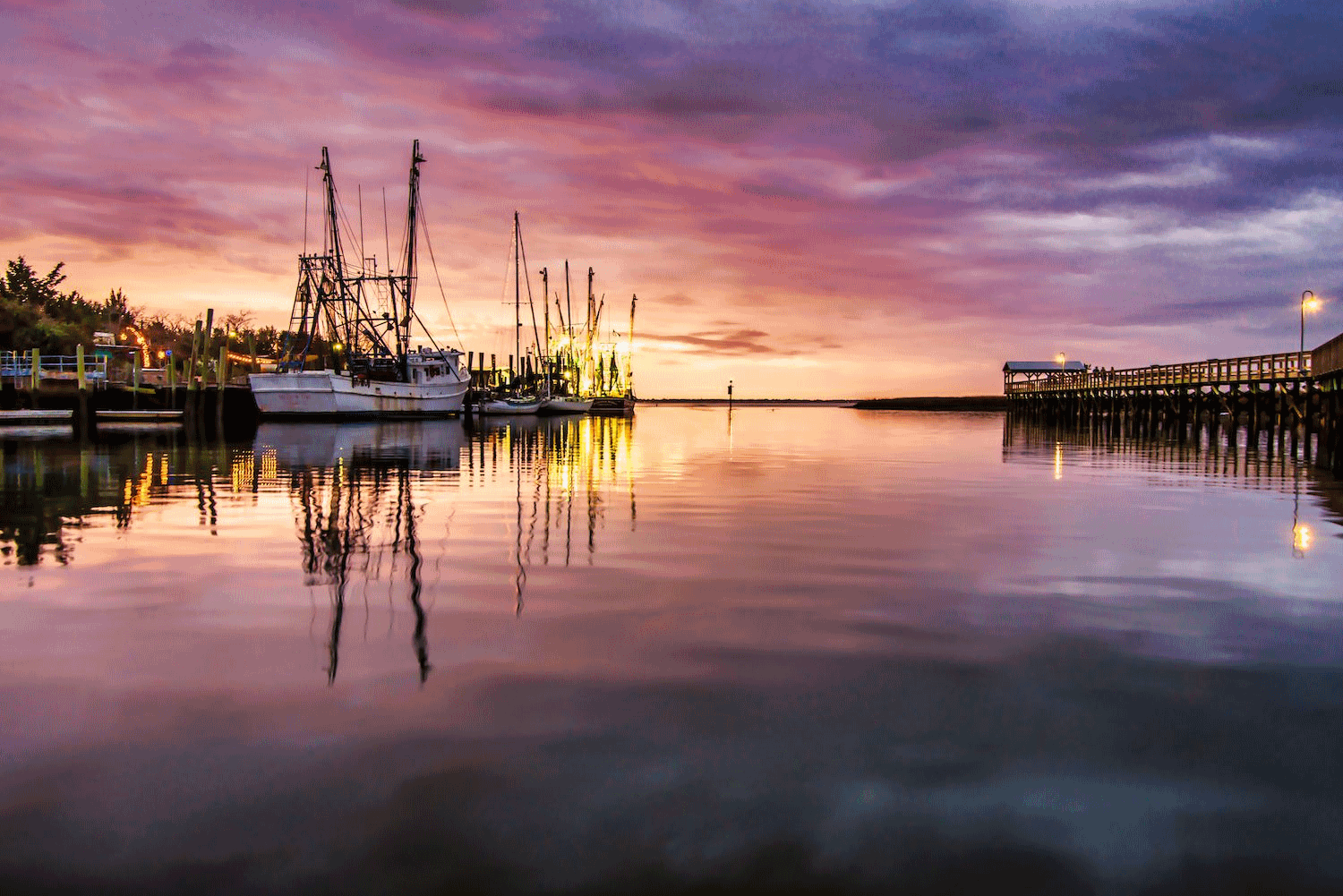 The Charleston area is not only one of the best places to live in South Carolina, but it's also one of the best places to live in the United States. With lots of sun, a beautiful ocean, and some of the best food you'll find anywhere in the US, living here can sometimes feel like a dream. The greater Charleston area, including Mount Pleasant, is quite diverse, so it's essential to pick a neighborhood that will provide you with the lifestyle you want. If you're thinking of moving to the Charleston area, here are the five best neighborhoods in Mount Pleasant SC. You'll want to check these out!
One of the Best Neighborhoods in Mount Pleasant, SC: I'On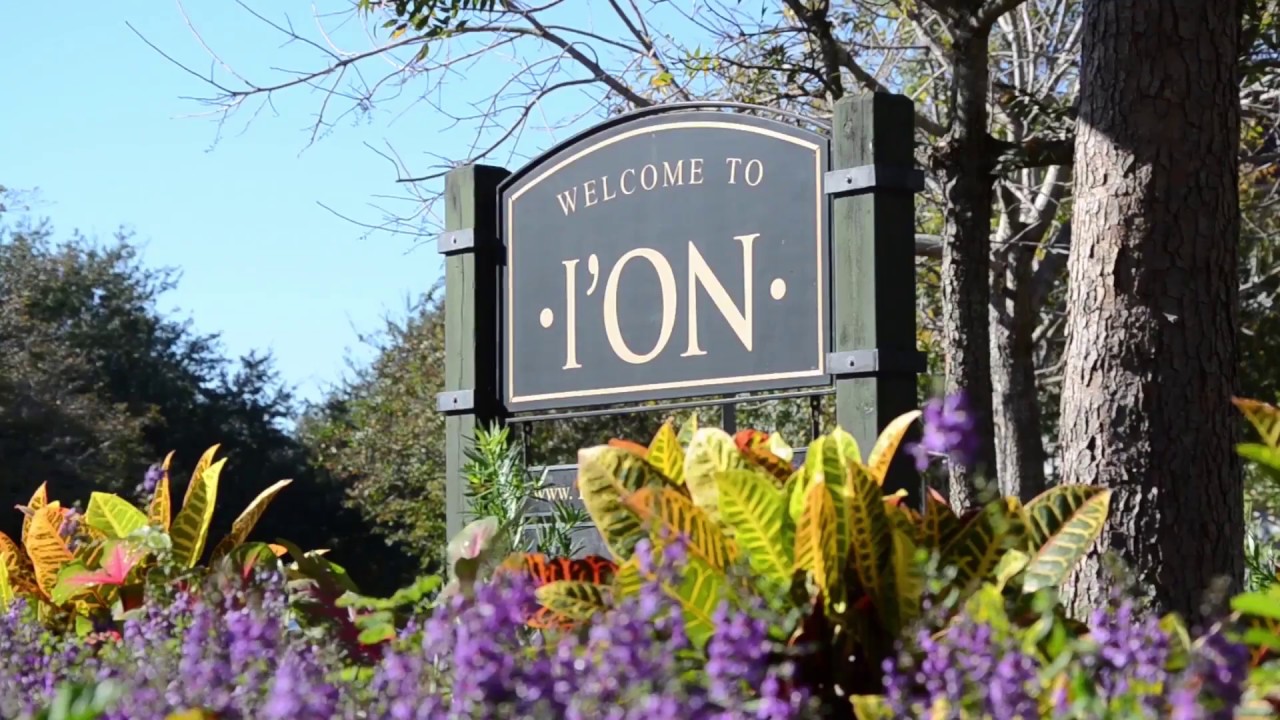 I'On is one of the best neighborhoods in Mount Pleasant SC, especially if you love the idea of living in this area while minimizing needing a car. I'On is a "new urbanist" community, which means planners designed it to have "walkable blocks and streets, housing and shopping in close proximity, and accessible public spaces." Indeed, I'On was one of the first new urbanist communities in the United States.
Now, I'On is a higher-end neighborhood with a lovely feel, especially if you're looking to raise a family. The schools are good, the crime is low, and the housing is spectacular. You'll find well-designed, spacious homes with charm and sophistication. Many neighborhood amenities exist in I'On Square, including excellent restaurants, shops, etc.
Consider I'On if you want a lovely place to live where you won't need your car as much!
Old Village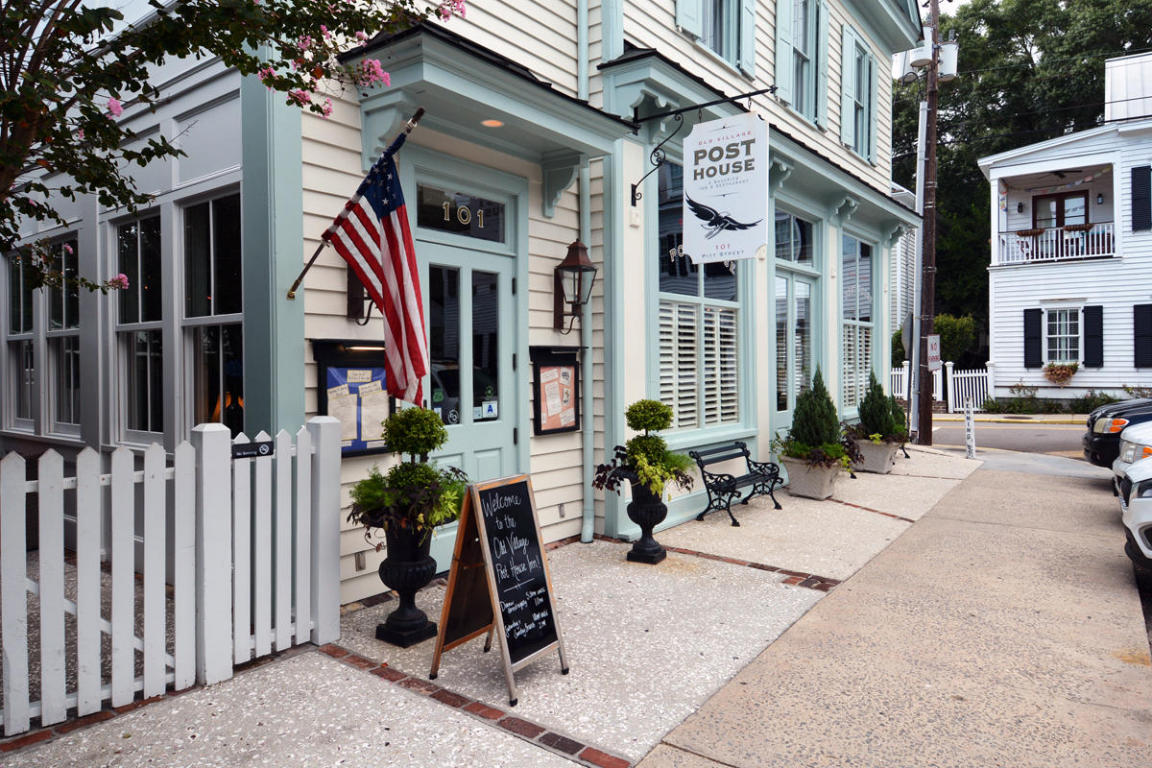 As the name implies, Old Village is Mount Pleasant's most historic neighborhood. Like I'On, Old Village is a higher-end neighborhood, so expect to see some gorgeous homes. However, unlike I'On, which is relatively new, Old Village features vintage homes with real character, as well as new developments.
Old Village has one of the best locations in Mount Pleasant. It is minutes from Sullivan's Island and downtown Charleston. In other words, whether you want to hit up the beach or you need to get into the downtown area to work, you're close to the action!
With great restaurants, excellent schools, and a vibrant history, it's no wonder that Old Village is one of the most sought-after neighborhoods in Mount Pleasant!
Dunes West

Dunes West is one of the best and most exclusive communities in Mount Pleasant. Perhaps most remarkable about it is that if you're used to California or New York pricing, you'll love what you can get in this gated community! And, it's a golfing community, so if you dream of living on a golf course one day, now's your chance!
The schools around Dunes West are second-to-none in the Mount Pleasant area. And, since it is a newer neighborhood, you'll have numerous amenities nearby. Plus, you get the safety and security of living in a gated community!
Of course, if you love to golf, Dunes West Golf Club is spectacular. Designed by Arthur Hills, this course is scenic, using both the Wagner Creek and Wando River to provide majestic views and add some complexity. Golfers will undoubtedly love being so close to this impressive course!
Dunes West is most certainly one of the best neighborhoods in Mount Pleasant SC. As such, homes in this community tend to sell rapidly! If you're interested in it, ensure you quickly contact one of our knowledgeable real estate agents.
Another One of the Best Neighborhoods in Mount Pleasant, SC: Rivertowne

Rivertowne is another one of the best communities in Mount Pleasant. Perhaps unsurprisingly, it's also the product of Dunes Properties (the same company behind Dunes West).
Home to the first Arnold Palmer signature course in Charleston and the Rivertowne Country Club, this community has some of the best homes in Mount Pleasant. Indeed, there's a remarkable selection of properties available within this community. There are homes in this community with private docks on the Wando River if sailing is something you want to do. There are homes in the community on the lower end of the price spectrum and ones on the higher end. No matter what you're looking for, Rivertowne probably has it home-wise.
Additionally, this community boasts many amenities, including tennis courts, a playground, walking trails, and community docks (so if you don't have a private one, you can still have access to the water!). Families will appreciate that this is a quiet community with excellent schools!
Rivertowne is easily one of the best neighborhoods in Mount Pleasant SC, and one that everyone interested in the city should check out!
Carolina Park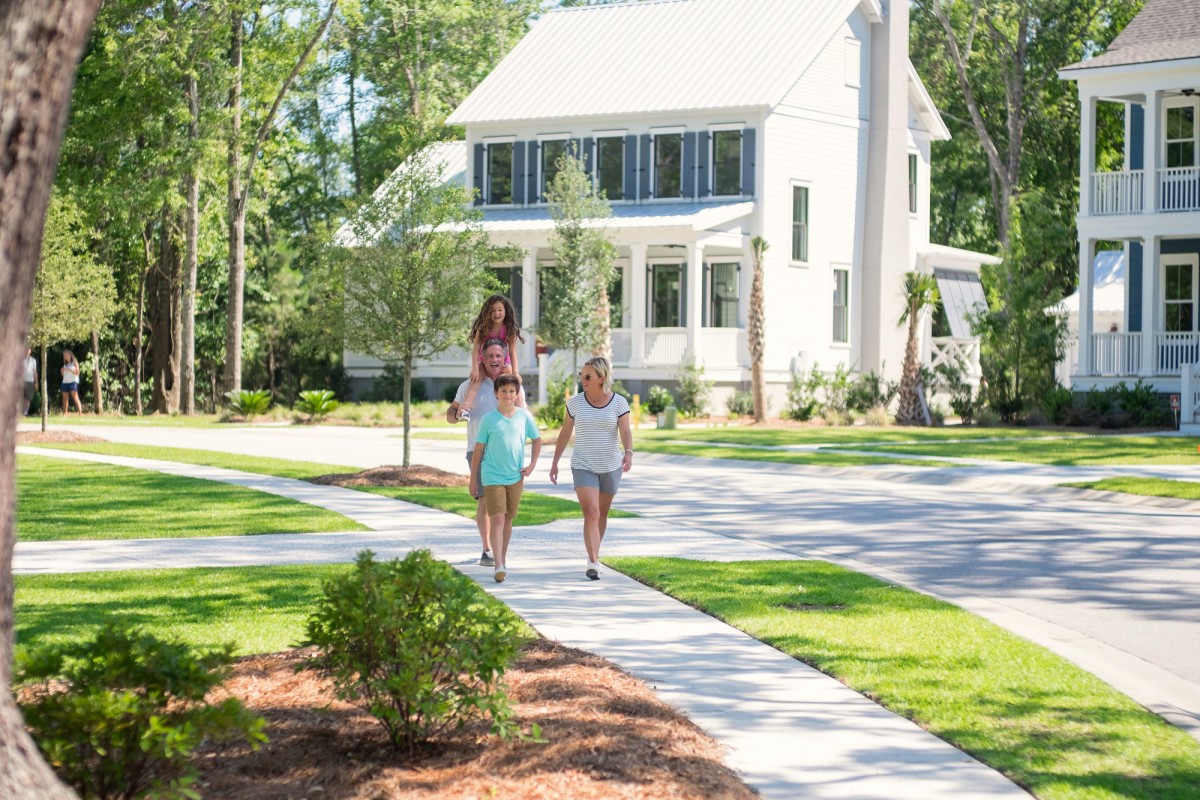 Last but not least, Carolina Park is another one of Mount Pleasant's most beloved neighborhoods. Indeed, it's quickly becoming the area's most significant neighborhood thanks to the numerous regional and national builders constructing new homes. Since the market is so hot, these homes are selling rapidly!
Part of what makes Carolina Park so desirable is that it is a planned community with every amenity a family could ask for within walking or biking distance of many of the properties. Wando High School, Carolina Park Elementary, Roper St. Francis hospital, three churches, a fire and police station, and a public library are all within this master community of 1500 homes and 300 acres of parks and wetlands. Plus, all the grasslands are accessible via walking trails!
While there's no golf course in this community, it has everything families could ever want! Additionally, the homes in this neighborhood are affordable relative to Mount Pleasant. That makes it even more desirable for families!
The Best Neighborhoods in Mount Pleasant, SC Are Fantastic Places to Live!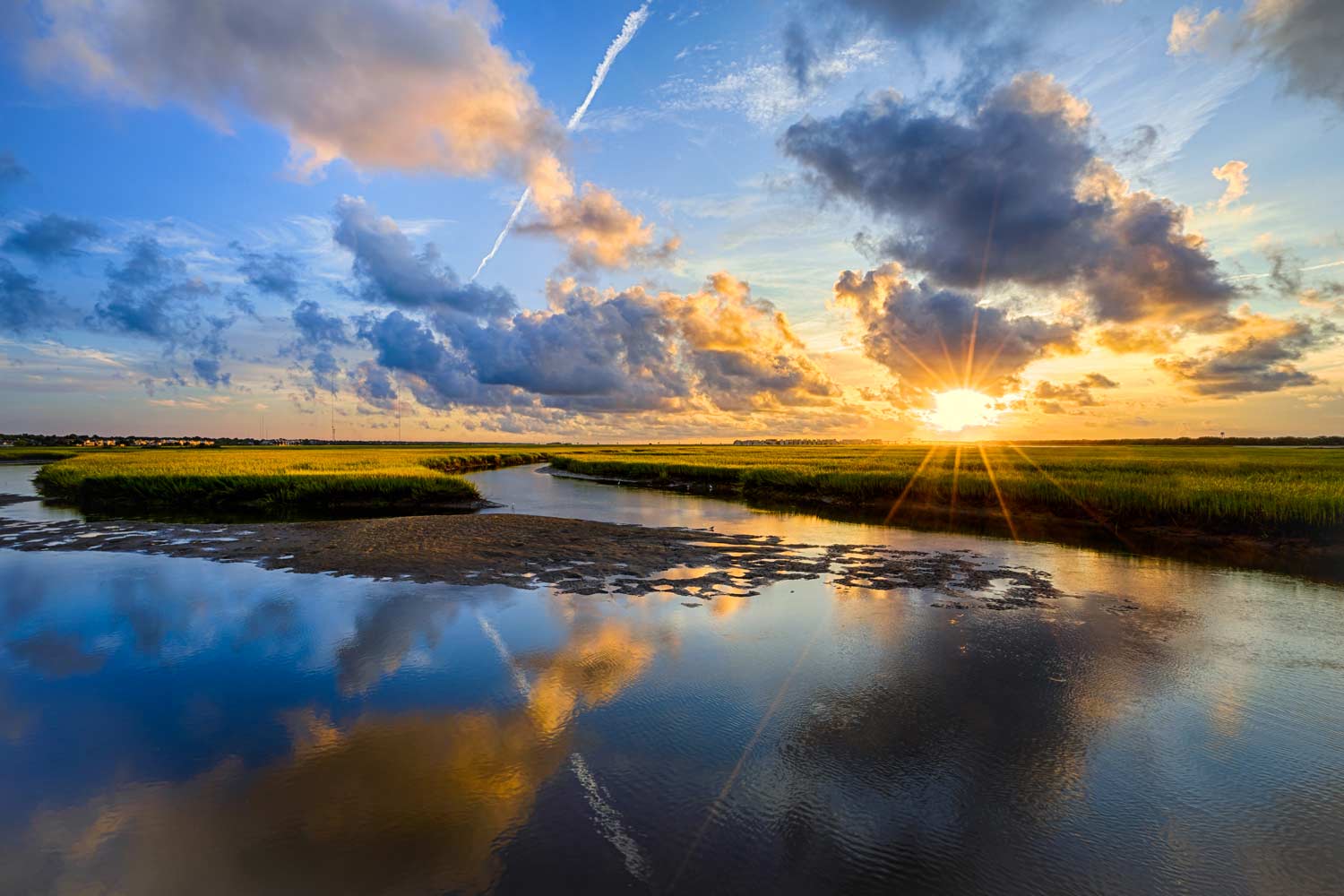 With low crime, excellent schools, lovely restaurants, beautiful views, and some of the best amenities in the city, the above areas are some of the best places to live in Mount Pleasant!
If you're interested in the best neighborhoods in Mount Pleasant SC, please get in touch with us! Whether you're actively in the process of moving or simply curious as to what Charleston has to offer, we'd love to talk with you and see how we can assist you with all your real estate needs!