See the 5 Best Johns Island, SC Neighborhoods
Posted by Taylor Goldsberry on Friday, April 29, 2022 at 10:06 AM
By Taylor Goldsberry / April 29, 2022
Comment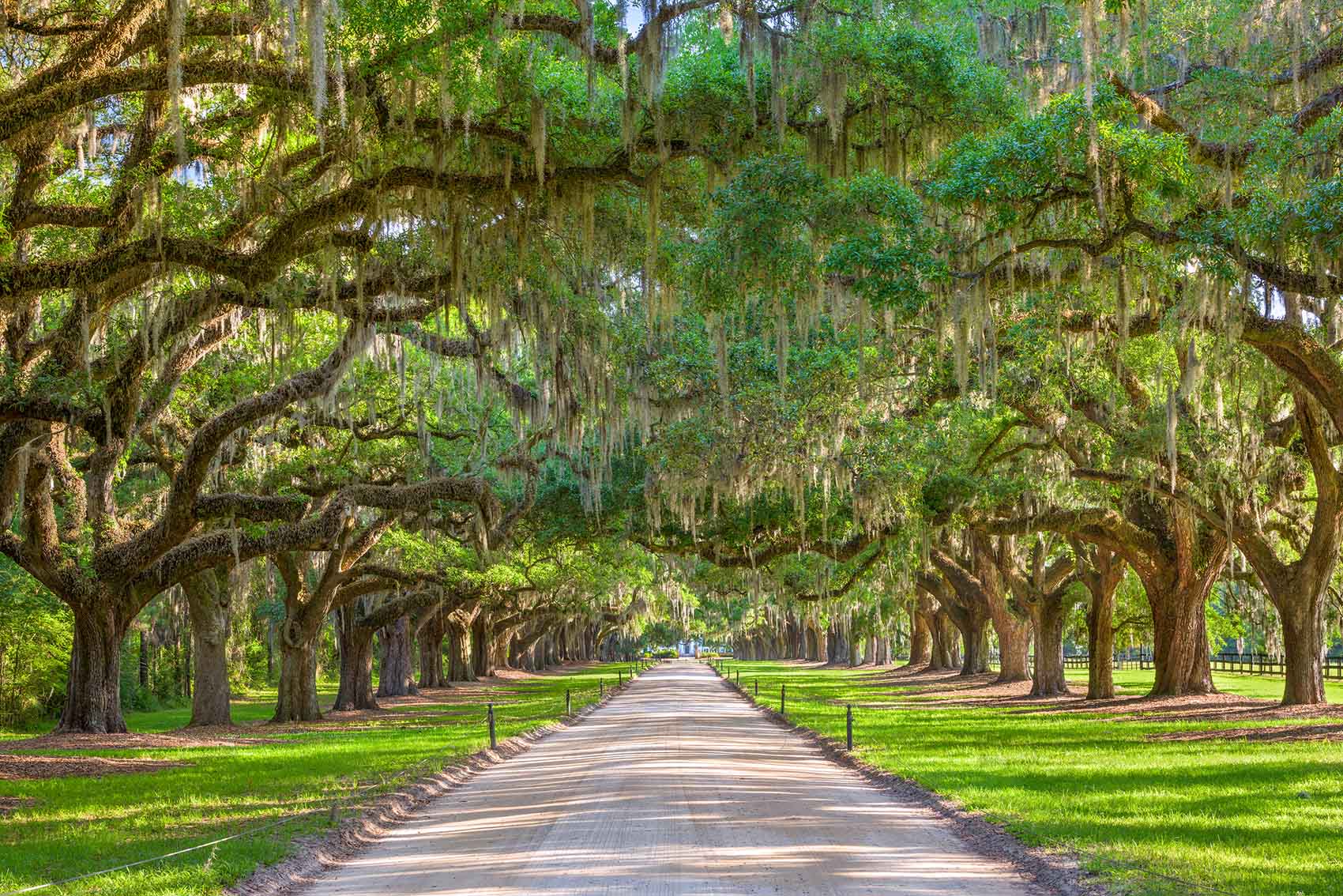 The greater Charleston area is one of the best places in South Carolina to live, work, and raise a family. Part of the reason why this city is so desirable is that it has such a wide variety of neighborhoods. People can find whatever home and lifestyle they want here. You can locate costly, historic houses full of character, or you can find a more suburban life. Johns Island offers a beautiful suburban life that's still close to the heart of Charleston. If that sounds appealing to you, here are the five best neighborhoods you'll want to check out!
Stonoview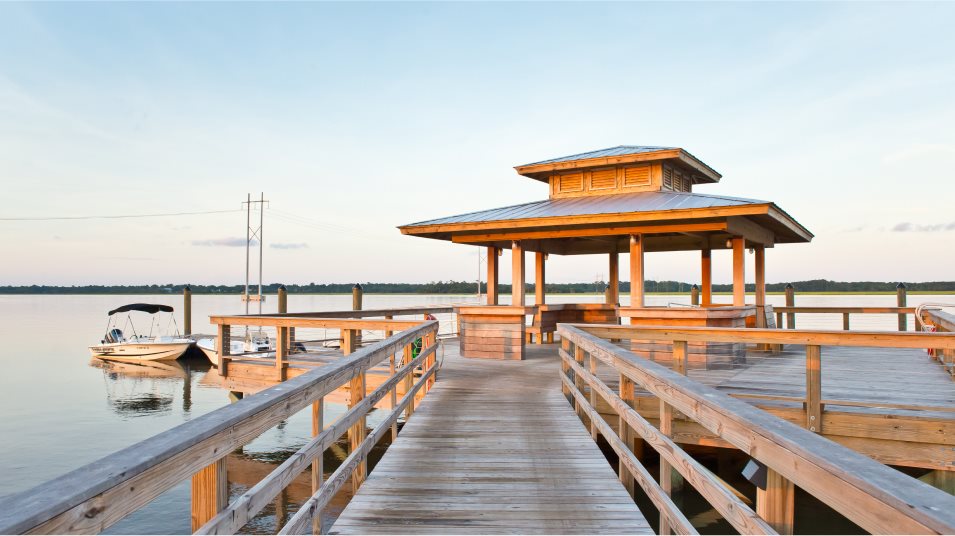 Stonoview is a relatively new community. With unobstructed views of the Stono River, these new developments encourage everyone to connect with the Lowcountry. There are numerous opportunities for recreation, including a community dock, waterfront park, community pool, tennis courts, trails, and more.
Homes in this community typically sell in the $500k-$1 million range, typical of what you'll find for this type of housing on Johns Island.
As a relatively secluded, tight-knit community, Stonoview is one of the safest places to live in the Charleston area. It also has access to some excellent schools. The only potential downside for some is that it is a bit of a drive to restaurants and shops, but this is a perk for those looking for privacy and peace.
If you're looking for Johns Island homes for sale, check out Stonoview! There's a good chance you'll fall in love with all this community offers!
Kiawah River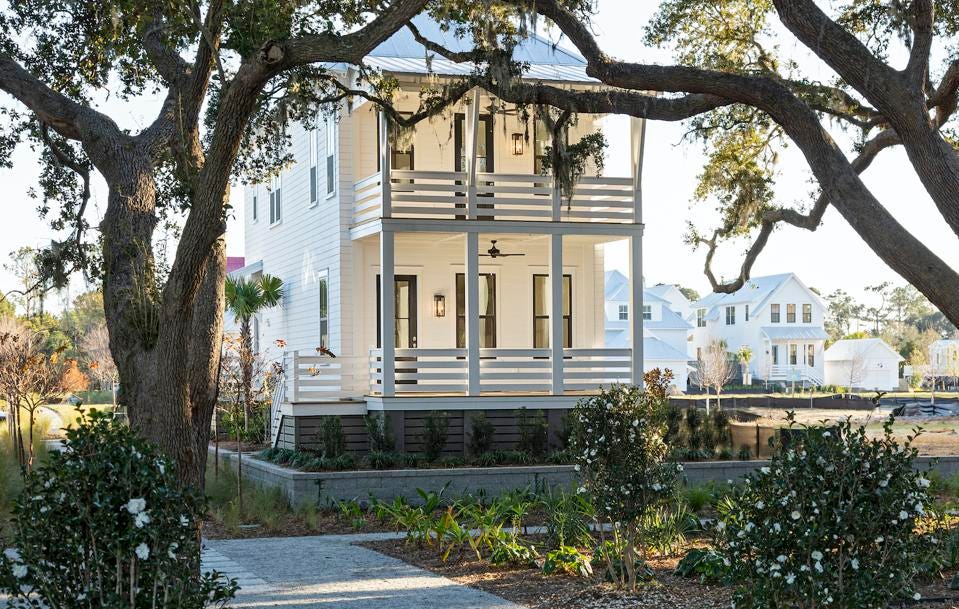 If you're looking for peace and quiet in your new home, check out the homes in Kiawah River. As the name implies, these homes are right along the river, and they offer some of the best amenities on Johns Island. There's a boat launch, pool, and a riverfront restaurant in this community. Additionally, homes in this area are very close to downtown Charleston and close to Kiawah's Beachwalker Park.
Since these homes are somewhat secluded, you'll find it a quiet, family-friendly community. Crime rates are low, and the schools are good. If you're into golf, you're also close to some fantastic courses, being such a short drive from Kiawah Island!
For a family-friendly atmosphere and quiet luxury, check out the homes in Kiawah River!
Kiawah River Estates on Johns Island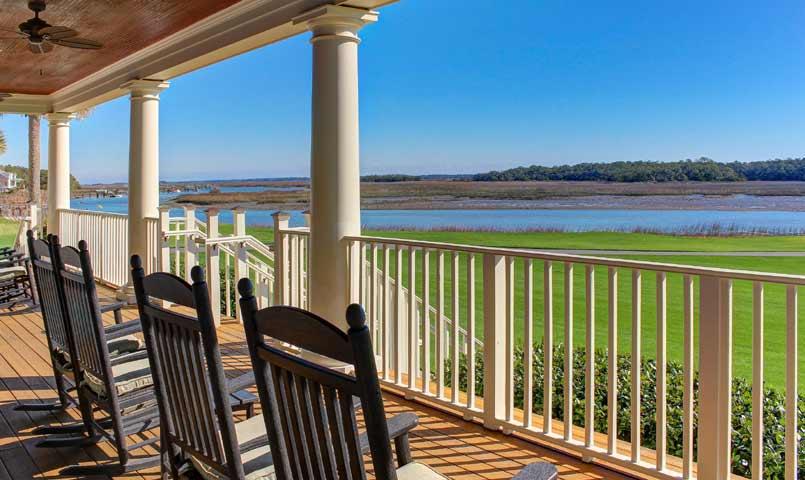 Not to be confused with the Kiawah River community, the Kiawah River Estates are a planned community located on the southern tip of John's Island. Like the other communities on John's Island, these homes are also a short drive from downtown Charleston.
As a family-friendly community, you'll find some fantastic amenities here, including a pool, tennis courts, a clubhouse, golf, a crabbing dock on the Kiawah River, and some lovely common grounds. Indeed, this community is perfect for families, young professionals, and retirees who are looking to stretch their dollars further. It offers everything you'd expect from a quality Lowcountry lifestyle!
Since this is a gated community, residents feel incredibly safe. And, for families with children, the schools nearby are excellent. You're also close to all the entertainment, restaurants, and golf that Kiawah Island offers!
With quite reasonably priced homes, you'll want to check out Kiawah Island Estates if you're thinking of moving to Johns Island.
Villages in St. Johns Woods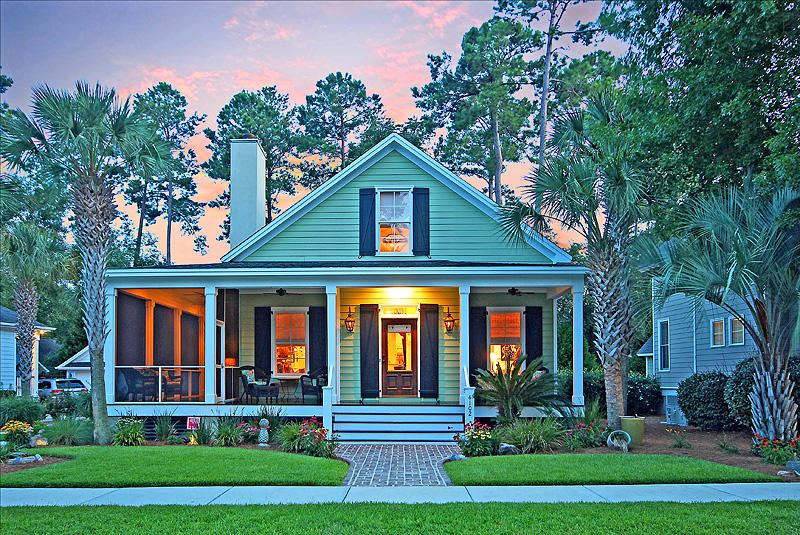 Located right off the Maybank Highway, Villages in St. Johns Woods consists of 188 single-family homes. There are numerous amenities for residents, including trails, a clubhouse, and a pool. Families will appreciate the picnic and playground areas, which make perfect family days or places to host guests (e.g., have your kid's birthday party!).
One of the nicest aspects of this community is its proximity to the best shopping and restaurants that Johns Island offers. Since it's right off the Maybank Highway, you'll be close to fantastic eats like the Tattooed Moose, The Southern General, and Cabana Burgers and Shakes. Additionally, there are plenty of food stores, including a seafood market, Simply Seafood, and KJ's Market, a grocery store. Being right off the highway also means you're a mere 10 miles (18 minutes) from the downtown area.
Many people love the Villages in St. Johns Woods for its location and the community's lovely homes. Indeed, if you want your little piece of Charleston heaven, you'll want to check out these homes (and, as your local Johns Island real estate agents, we'd love to show them to you)!
Rushland Plantation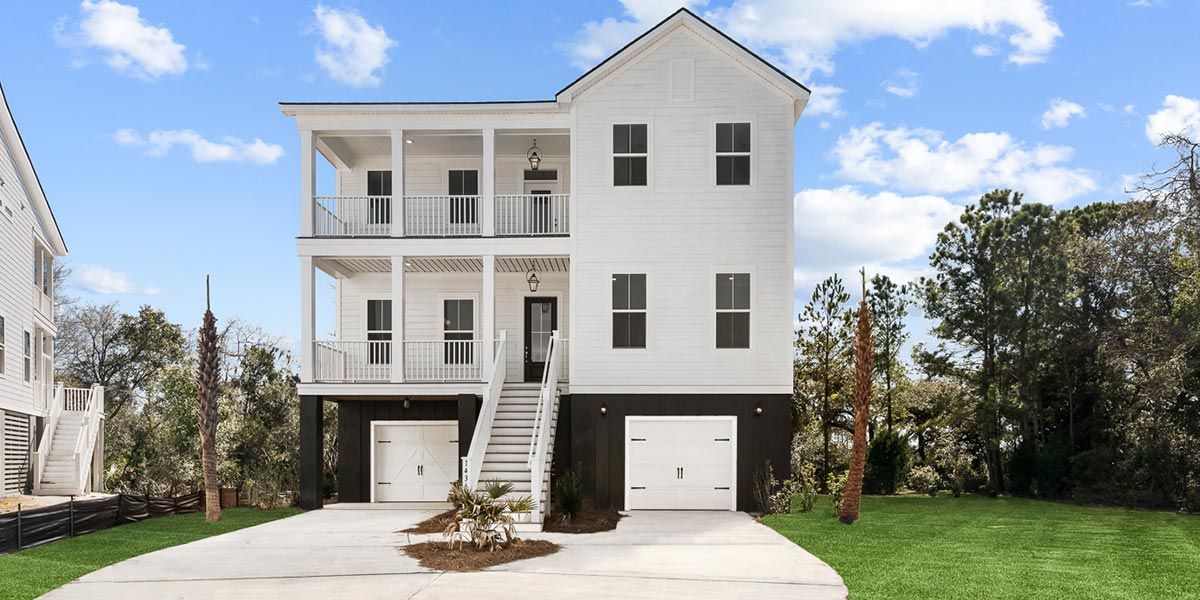 Last but certainly not least is Rushland Plantation, a community that sits along the Stono River. Homes in this area are among the most desirable because they tend to be higher-end, more significant properties. Homes in this community have access to some lovely amenities, including a pool, park, playground, and clubhouse. Additionally, you can even get waterfront homesites in this community!
Families and retirees, especially, will appreciate this community's safety and quiet lifestyle. Homes in this community are spacious and have ample land. You'll find 2,700 sq. feet and above living spaces, with up to five bedrooms. And, every single home has nature as its backdrop. Indeed, you won't see tiny homes and cramped spaces here! You'll feel like you have the freedom and space to do whatever you want on your property!
Much like the Villages in St. Johns Woods, these homes are very close to the Maybank Highway, so it's a matter of mere minutes to go into downtown Charleston. If you want the peace and tranquility of the Stono River with the ease of getting into Charleston, homes in Rushland Plantation might be your perfect choice!
See the Best Johns Island Neighborhoods for Yourself!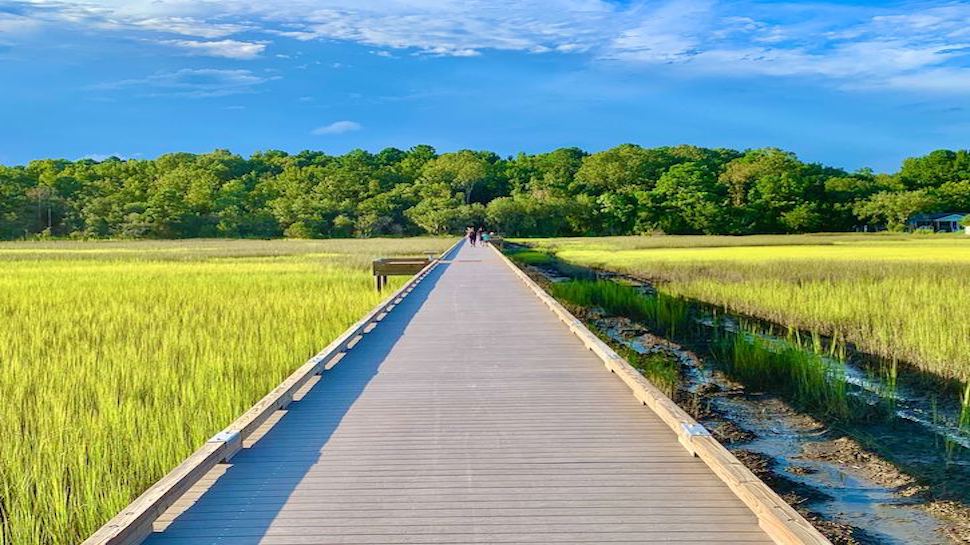 Johns Island represents some of the best that Charleston has to offer. It's quiet, suburban, and perfectly situated between all the excitement in downtown Charleston and the beauty and splendor of Kiawah Island. Indeed, with a home in these communities, you're only a short drive from the beach and an equally short drive from all the best restaurants, nightlife, and shopping that Charleston offers! As a bonus, homes on Johns Island tend to be reasonably priced, so most buyers - especially those coming from high-cost-of-living places - should be able to find their perfect home on Johns Island.
If you're thinking of moving to the Charleston area, please contact us! As your Johns Island real estate agents, we'd love to show you the idyllic lifestyle that this part of Charleston offers and all the current Johns Island homes for sale!