See the Top 5 Most Historic Homes in Charleston, SC
Posted by Taylor Goldsberry on Wednesday, March 10, 2021 at 7:01 AM
By Taylor Goldsberry / March 10, 2021
Comment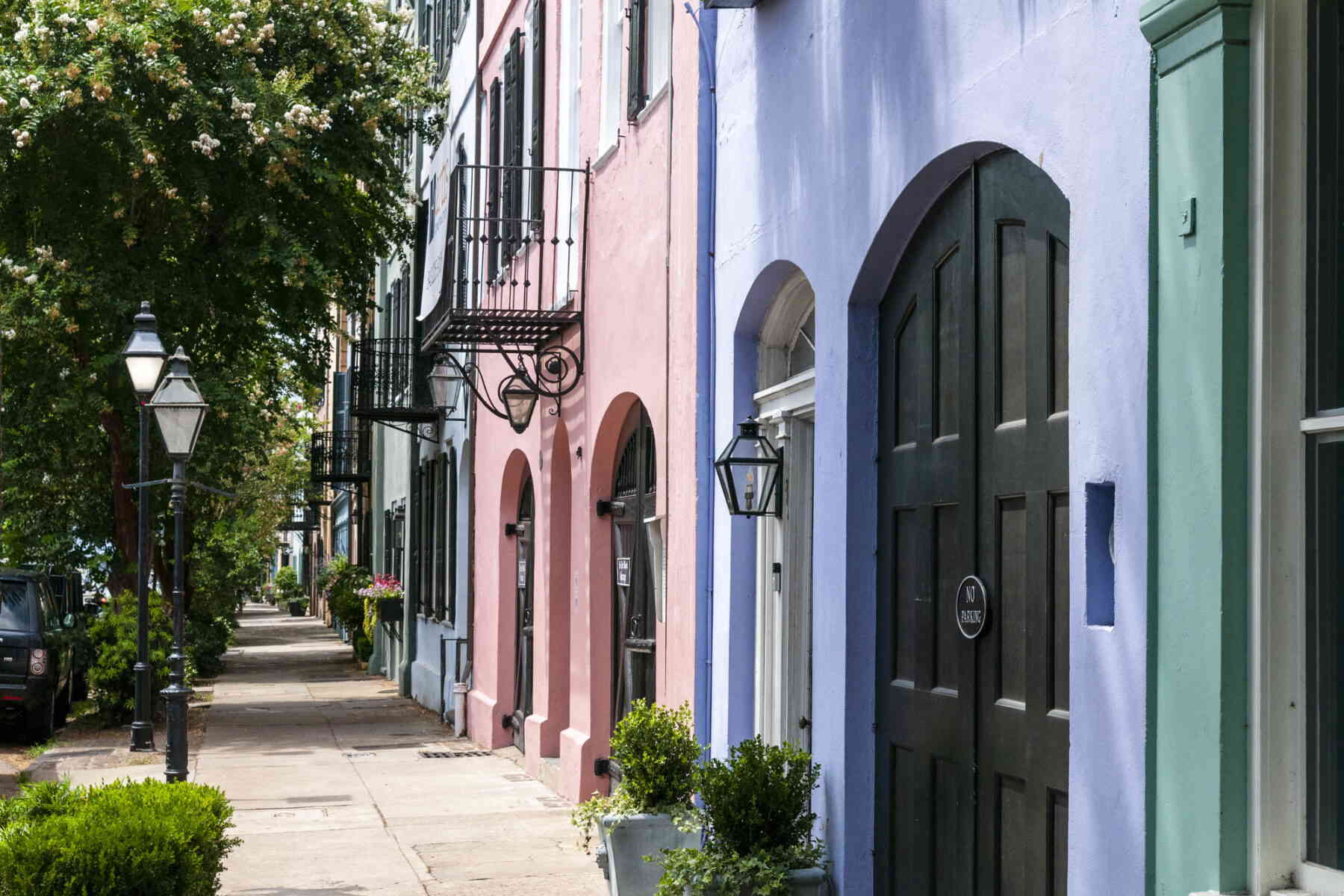 If there's one thing that Charleston is known for, it's Southern Charm. When you walk through downtown Charleston, you can sense history beneath your feet. This area has been an integral part of American life since its earliest days. In fact, "Charles Town" was founded in 1670 in honor of King Charles II (yes, this city truly is that old). Shortly after incorporation, Charleston became the fifth-largest city in North America. And while Charleston is not that big anymore, one of the beautiful aspects of this city is that many Charleston historic homes have remained.
If you're looking to learn about our town's history, here are the top five most magnificent historical homes in this city!
One of the Best Charleston Historic Homes: Heyward-Washington House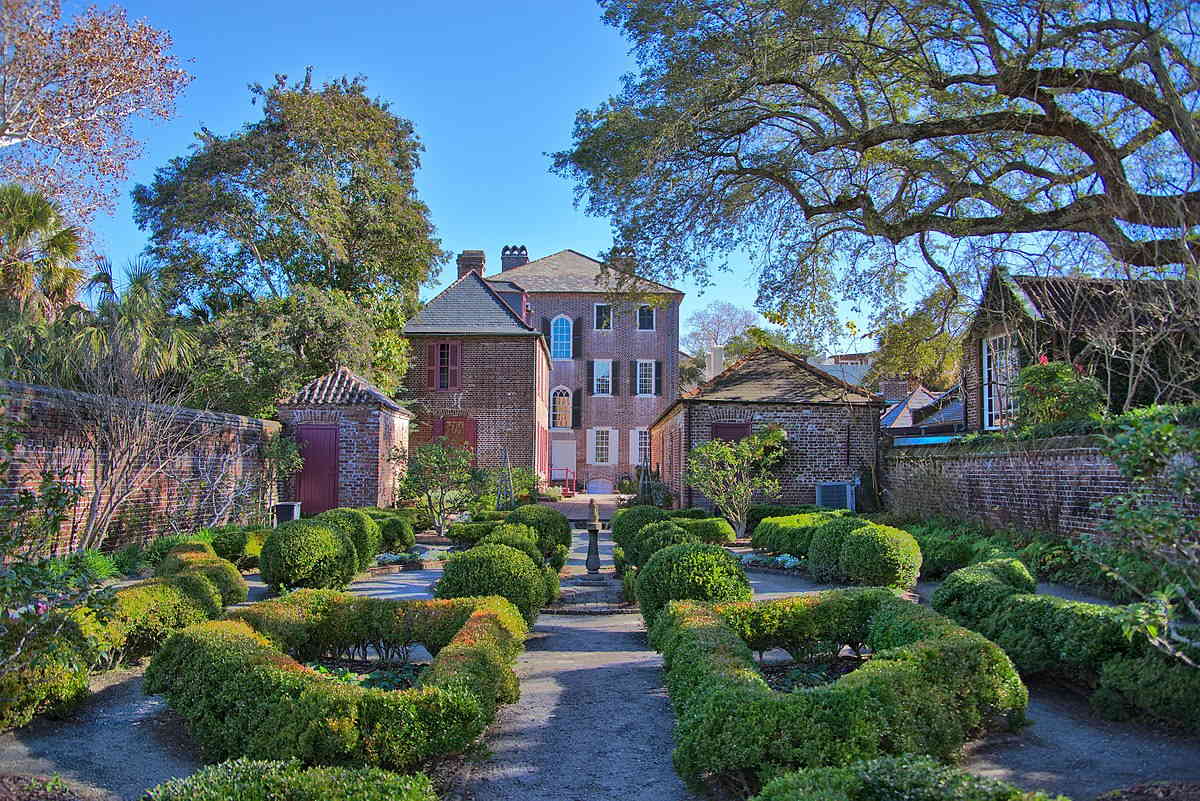 Built in 1772, four years before the United States issued the Declaration of Independence, the Heyward-Washington House is rife with history. Thomas Heyward, Jr. was one of the four South Carolina signers of the Declaration of Independence. He helped the American Revolutionaries but was ultimately captured by the British and sent into exile in Florida.
After his exile, George Washington rented this home during his stay in Charleston in May of 1791. With that stay, the home became colloquially known as the "Heyward-Washington House."
This place is open to the public, so if you want to walk through a home that George Washington stayed in, you have to check this place out. It has a kitchen from the 1740s and features some of the best American-made colonial furniture. Indeed, walking through this home is one of the coolest ways to get a feel for what life was like over 250 years ago!
Address: Heyward-Washington House, 87 Church St. Charleston, SC 29403
William Aiken House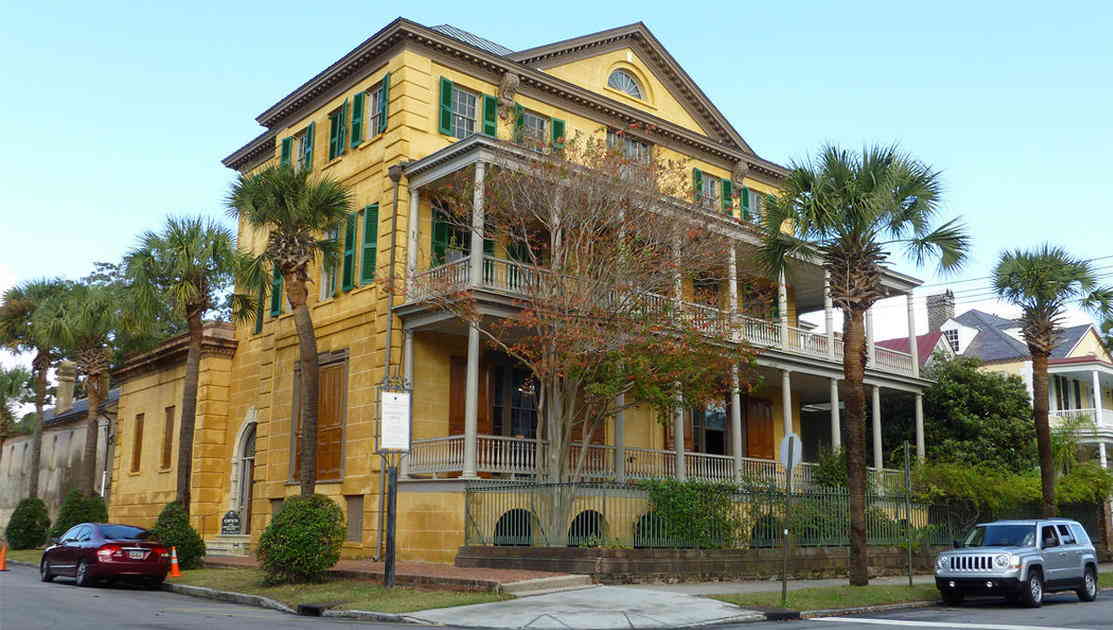 Called the "most intact townhouse complex showcasing urban life in antebellum Charleston," the William Aiken House is now a popular wedding destination and venue. Named after the 61st governor of South Carolina, this home features some of the most beautiful architecture you will see in the Charleston area. With long balconies, a historic interior, and some lovely architectural features, this home is a must-see if you're in Charleston.
The home was originally a single house when constructed in 1817. However, upon purchase by Aiken, he expanded the property significantly, creating the place that so many people love, enjoy, and say "I Do" in today!
If you want to see a genuine Charleston historic home, stop by the William Aiken house!
Address: The William Aiken House: 456 King St. Charleston, SC 29403
John Rutledge House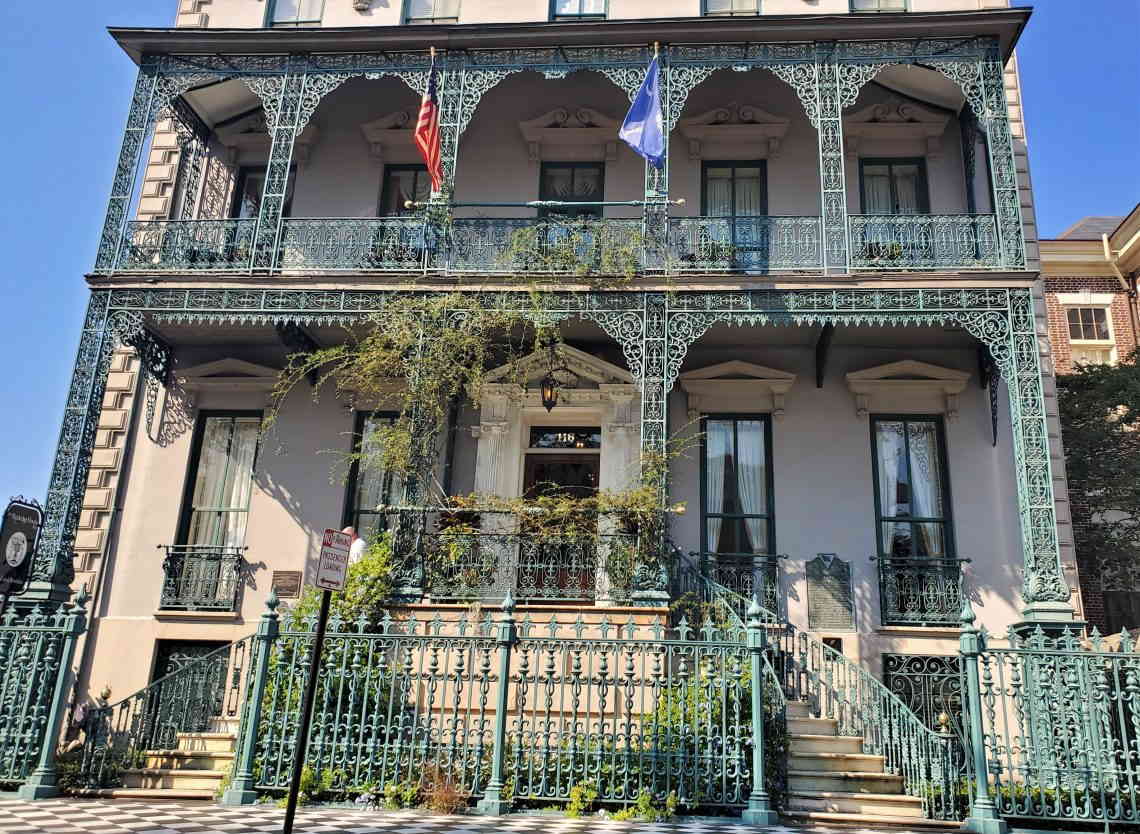 John Rutledge was one of the more influential people of his time. Rutledge was the first President of South Carolina and, after the U.S. Declaration of Independence, he served as the state's first governor. Rutledge was also one of the original signers of the Constitution. Additionally, Rutledge is also as Charleston as they come - he was born in this city and died here.
This intro is all to say that Rutledge had a significant impact on our history, and the John Rutledge House is where he lived for most of his adult life. He originally built the property in 1763 for his wife, Elizabeth Grimke.
After he sold it in 1800, the property changed hands quite a few times, but each time the property changed hands, it went to another prominent South Carolina figure.
Today, this property is now an inn, but you can certainly look at it from the street (or you can stay there a night if you want to experience it!). If you want to see the home of someone instrumental for both our city and country, you'll have to check this one out!
Address: John Rutledge House, 116 Broad St, Charleston, SC 29401
Another One of the Coolest Charleston Historic Homes: Middleton-Pinckney House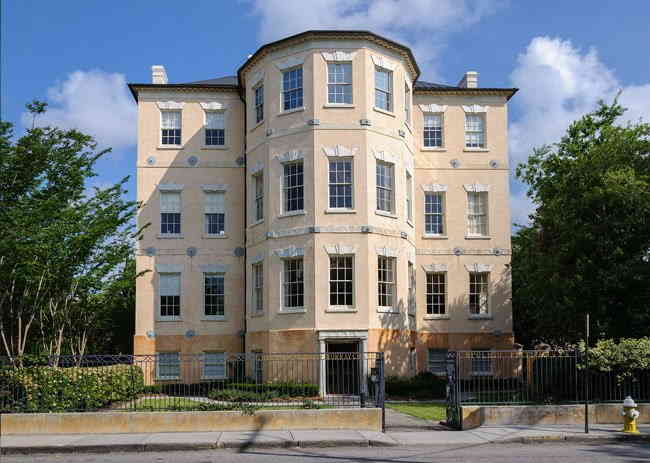 The Middleton-Pinckney house is a gorgeous three-story home built on a raised basement. Frances Motte Middleton originally owned this property, but it became a shared home when she married Thomas Pinckney in 1797. Middleton started construction on the property in 1796.
Like so many prominent individuals, Pinckney had an enormous impact on the city and our country. He was a Revolutionary War hero and presided over the state convention which ratified the Constitution. He worked with George Washington and ran for vice-president with Thomas Jefferson. Although Jefferson won the election, Pinckney lost due to some differences in the rules then. Pinckney then went on to achieve major general status in the War of 1812.
And, during all of this, the Pinckney family lived in Charleston at the Middleton-Pinckney House. It changed hands a few times after, and in 1988, the city gifted this home to Spoleto Festival USA, a seventeen-day arts festival held in beautiful Charleston each spring. It still works out of the property to this day.
Even though you cannot go inside, it's still worth visiting this property. It towers over the others in this area and is a fantastic example of late 18th-century architecture in Charleston!
Address: Middleton-Pinckney House, 14 George St, Charleston, SC 29401
The Palmer Home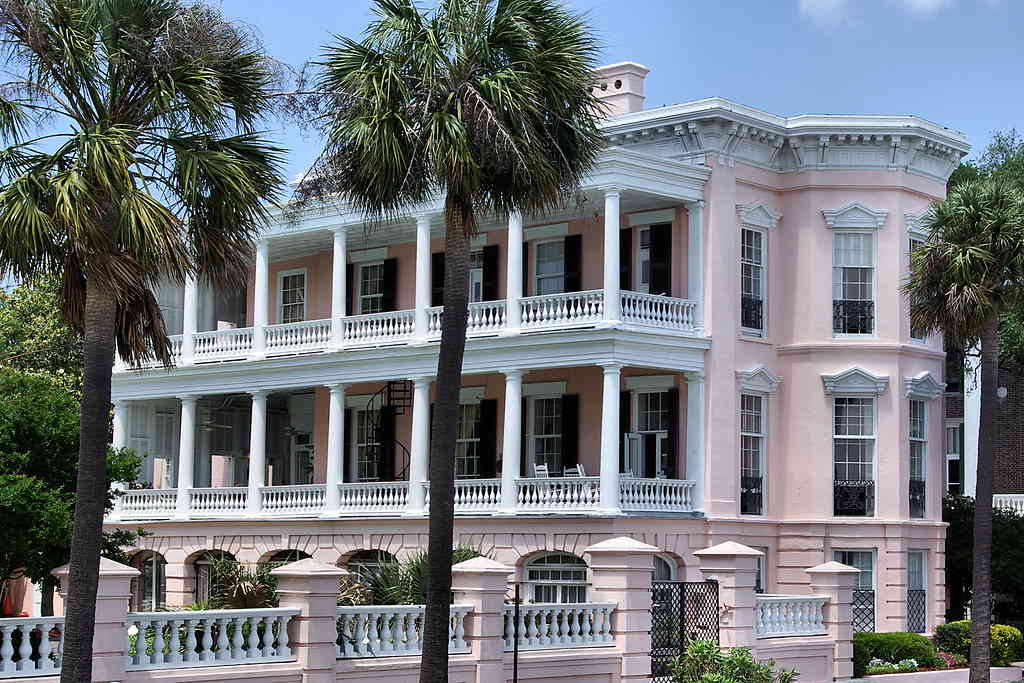 Owned by John Ravenel and Anna Eliza Ford, the Palmer Home is a little different than the ones on this list in that its owners do not have some prominent place in American history. However, the home itself is gorgeous and is frequently the subject of photographs and paintings depicting the multitude of old properties in Charleston's Battery district.
With a soft pink color, beautiful balconies, and ornate architecture, this home still has an incredible artistic flare even more than 150 years after its completion. The beauty of this property and the others along the Battery make it worth seeing!
Address: The Palmer House, 5 East Battery, Charleston, SC 29401
Charleston Historic Homes: Rich in History and Definitely Worth Seeing!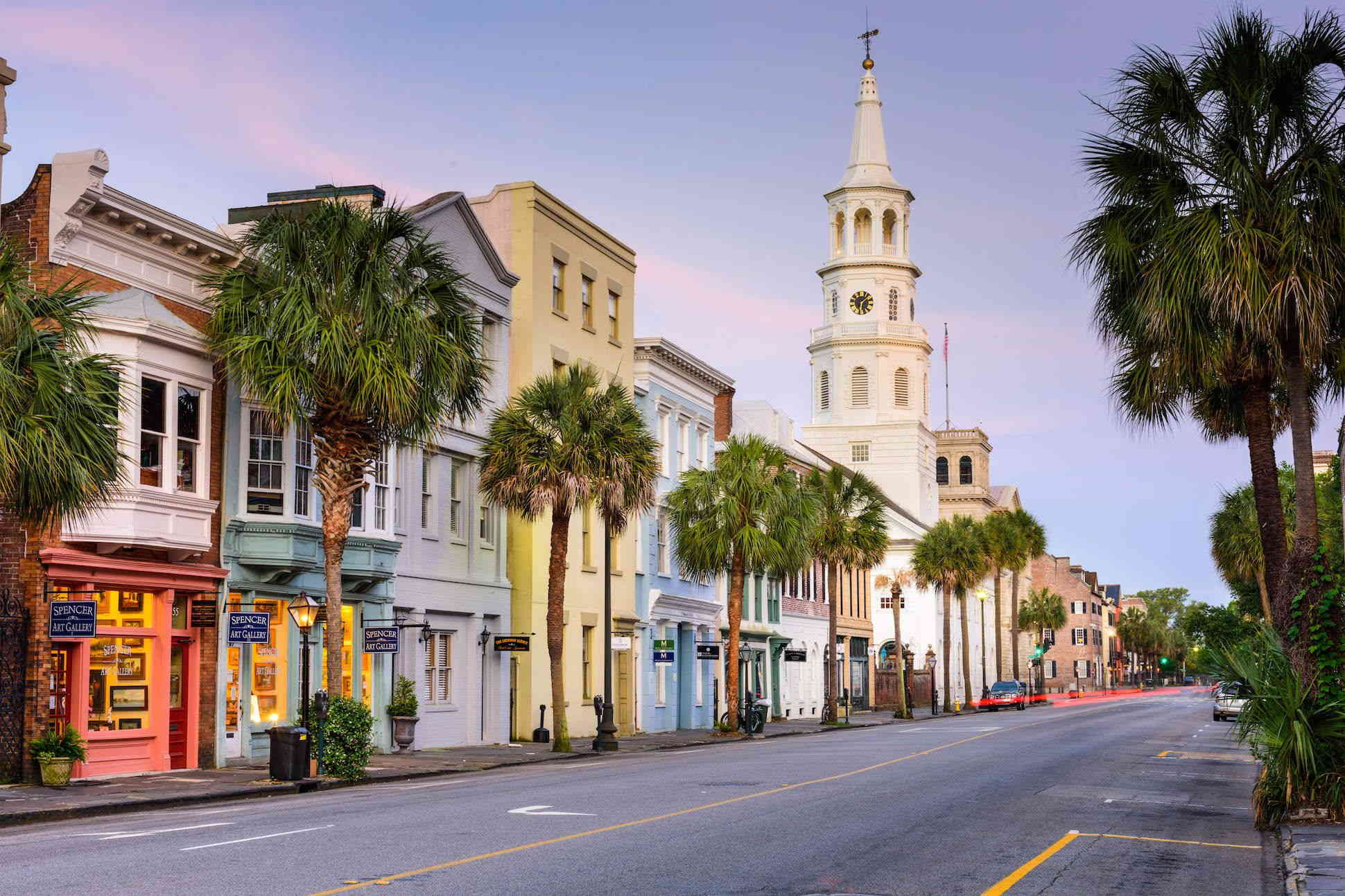 If the thought of learning a little more about Charleston and its outsized influence on America appeals to you, check out the Charleston historic homes on this list. These are some of the coolest, most culturally significant properties in our beautiful city.
While none of these properties are purchasable right now, many homes in the South of Broad area are. Gorgeous historic properties are frequently available for purchase - allowing you the opportunity to live in the same places that many prominent people in South Carolina lived over 250 years ago!
We encourage you to take a look at the current home for sale in Downtown Charleston. Our team of experienced realtors is here to help; contact us today to discuss your Charleston real estate goals!
Contact Our Charleston Real Estate Agents Today!