Why Should I Buy a Home in Charleston, SC? Here Are 5 Amazing Reasons
Posted by Taylor Goldsberry on Wednesday, November 16, 2022 at 8:36:02 AM
By Taylor Goldsberry / November 16, 2022
Comment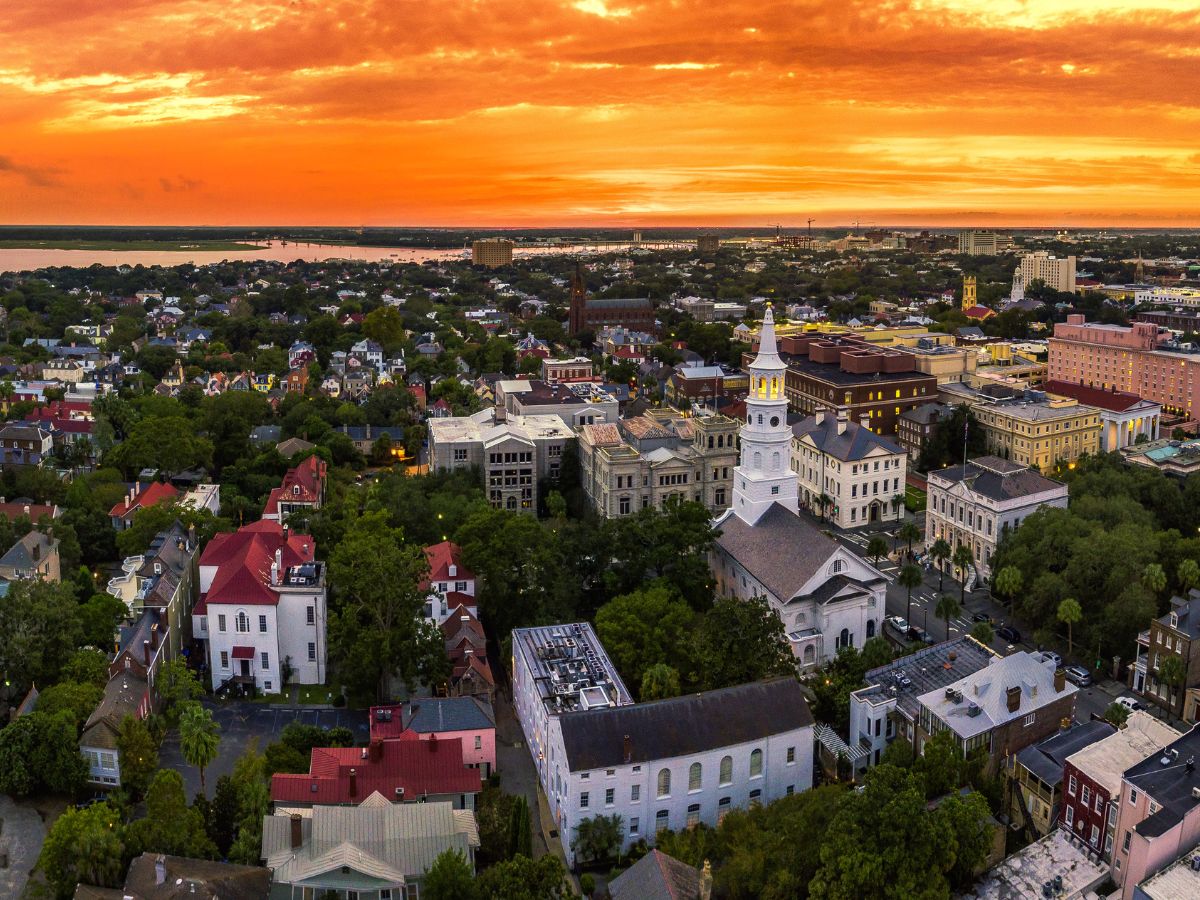 It's undeniable that Charleston is one of the best places to live in the United States. With sandy beaches, warm weather, and some of the best cuisine you'll find anywhere in this country, Charleston has a long, rich history of being a desirable destination. With COVID enabling the flexibility to work remotely for many professionals, Charleston has seen a resurgence in popularity, with many looking to trade the cold climate and high cost of living for the sunshine that Charleston provides. However, don't take our word for it - you should know that when you ask yourself, "why should I buy a home in Charleston," the data backs up the obvious answer: yes, you should.
Here are five great data-backed reasons why taking the plunge and buying a home here is a superb decision (and a wise investment - both in yourself and financially!).
Why Should You Buy a Home in Charleston: The Cost of Living Is Lower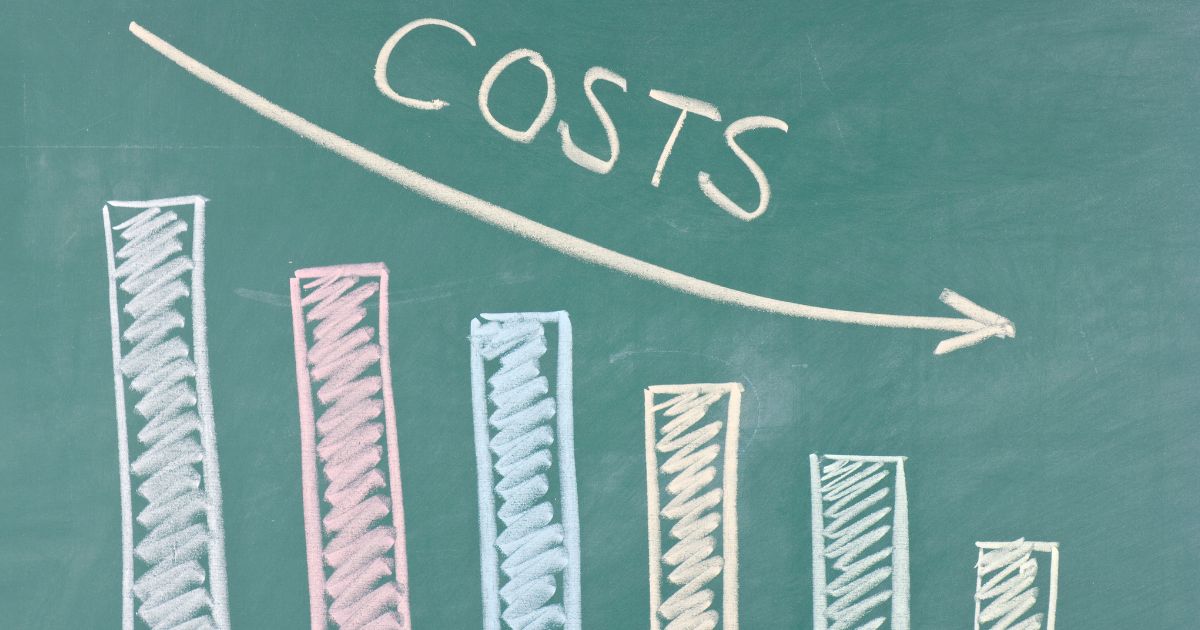 Inflation is at a 40-year high. If you have been following the news, this should be no surprise, as many pundits have been talking about how inflation is changing consumers and real estate.
Record-high inflation means that people find it tough to make ends meet in high-cost-of-living places like New York or Los Angeles. The cost of living is 162% higher in Manhattan than in Charleston. Los Angeles is 52% higher. Even Miami is 18% higher than Charleston!
Your money goes further in the Charleston area. At 0.56%, South Carolina has one of the nation's lowest effective property tax rates. Indeed, compared with New York (1.4%) or Pennsylvania (1.51%), South Carolina's property tax rates are a bargain. Even "cheap" places like Texas (1.69%) and Ohio (1.62%) are still significantly higher than South Carolina. Depending on your housing situation, choosing Charleston instead of some of these higher cost-of-living destinations could save you thousands a year in property taxes!
Charleston remains a great choice if you want to "beat" inflation!
Homes in Charleston Retain Their Value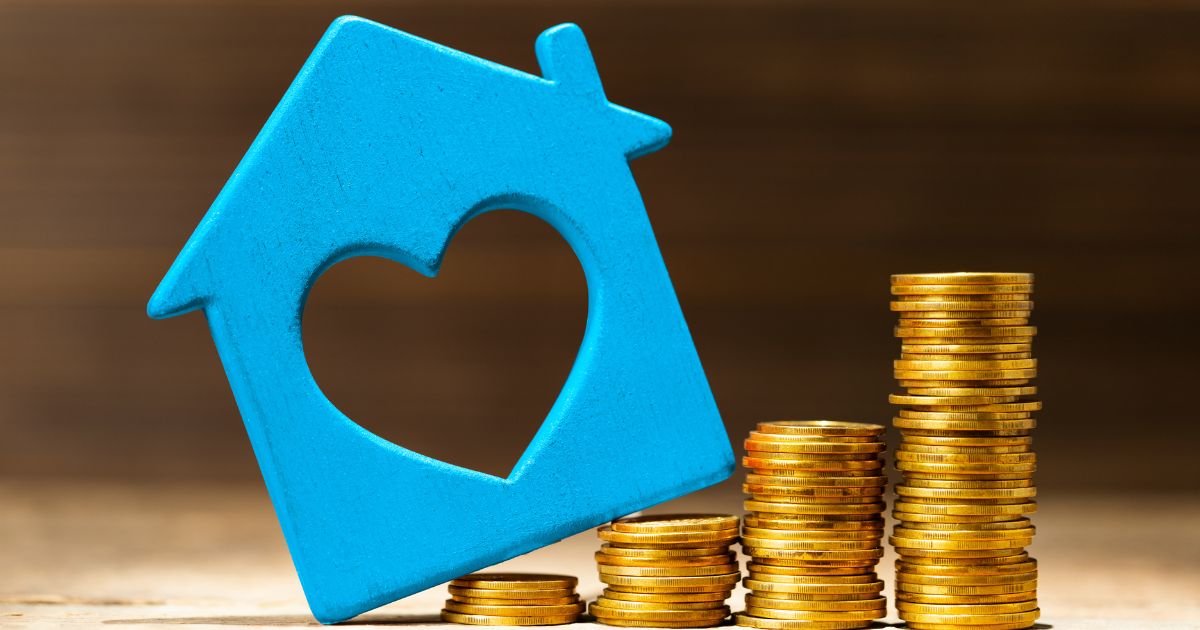 As is self-evident from looking at the Federal Reserve data for all transactions in the Charleston area, homes in this region tend to hold their value well. Since 1985, home prices have always gone up, save for the 2008 recession. Even then, home prices declined from an average of $265,000 in 2007 to $211,000 in 2011 (about a -20% decline).
Compared with the US home price average, Charleston residents re-gained their 2007 home price levels about one year before the average home in the US did. By 2015, Charleston residents were back to even, while the average owner in the US had to wait until 2016.
Charleston is a desirable place to live, so it should come as no surprise that homes tend to increase in value and recover from any broader financial issues faster than other cities in the United States.
Charleston Has Fantastic Schools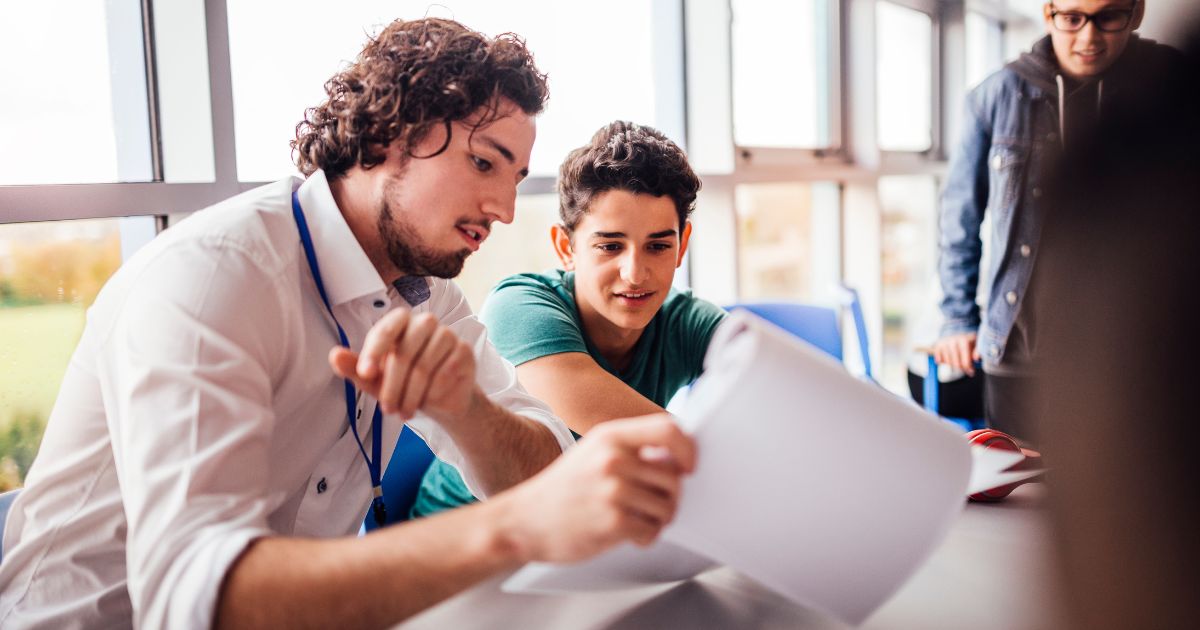 The Charleston area is home to some of the best schools in the entire state of South Carolina.
For elementary and high school students, Porter-Gaud is one of the best in the area. 75% of faculty at this school have master's degrees or higher, and students here have one of the lowest student-teacher ratios in the city: there are just 12 students for every faculty member. These impressive stats are why Porter-Gaud is one of the top 500 private high schools in the United States and the fourth-best private high school in South Carolina.
High school students will find other excellent educational facilities here. Wando High School, for example, in Mount Pleasant, has impressive stats. Students attending this school have higher SAT scores, college acceptance rates, and test scores than the South Carolina average.
Lastly, Charleston is home to two highly-ranked educational facilities for college-aged students. The College of Charleston was ranked #9 in Regional Universities South and received the #5 spot for the best undergraduate teaching by US News. Additionally, The Citadel, The Military College of South Carolina, received the #2 spot for Regional Universities South and was the #1 college for veterans, according to US News.
Charleston is a place to get an excellent education. Whether you're looking at a home for your young children to learn and grow or you're looking at going to college, Charleston will exceed your expectations, which is another reason to buy a home here!
Comparatively Speaking, Charleston Has Low Crime Rates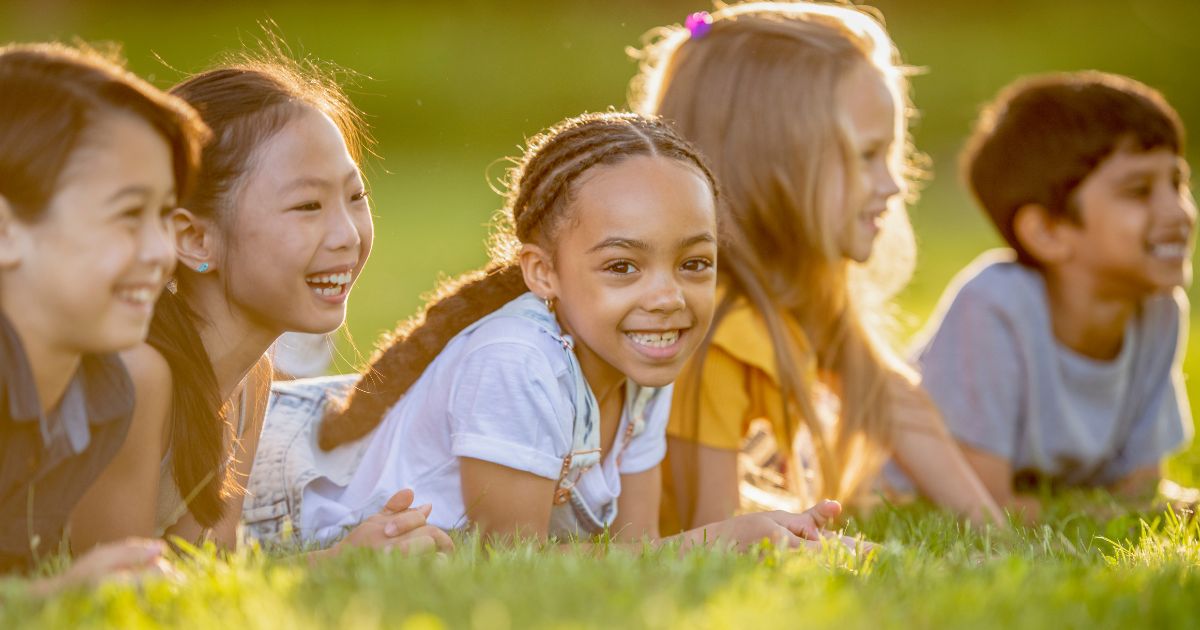 Crime rates are incredibly low if you locate in the right neighborhood (and our expert real estate agents can help you do that!). For example, crime in Mount Pleasant, SC, is a fraction of that of the US, and some other suburbs report similarly low levels. And violent crime is less in Charleston than in the United States.
Charleston has less crime than other major metro areas like New York, Dallas, Tampa, Miami, and Boston. Even within South Carolina, Charleston is significantly safer than Columbia!
A significant reason why Charleston has lower crime is the fact that it is a destination for people seeking a family-friendly, relaxed lifestyle. In other words, people here are looking to build a better life, which helps keep the crime rate down! That lower crime rate helps properties retain value, making them better investments.
Charleston Is Fun!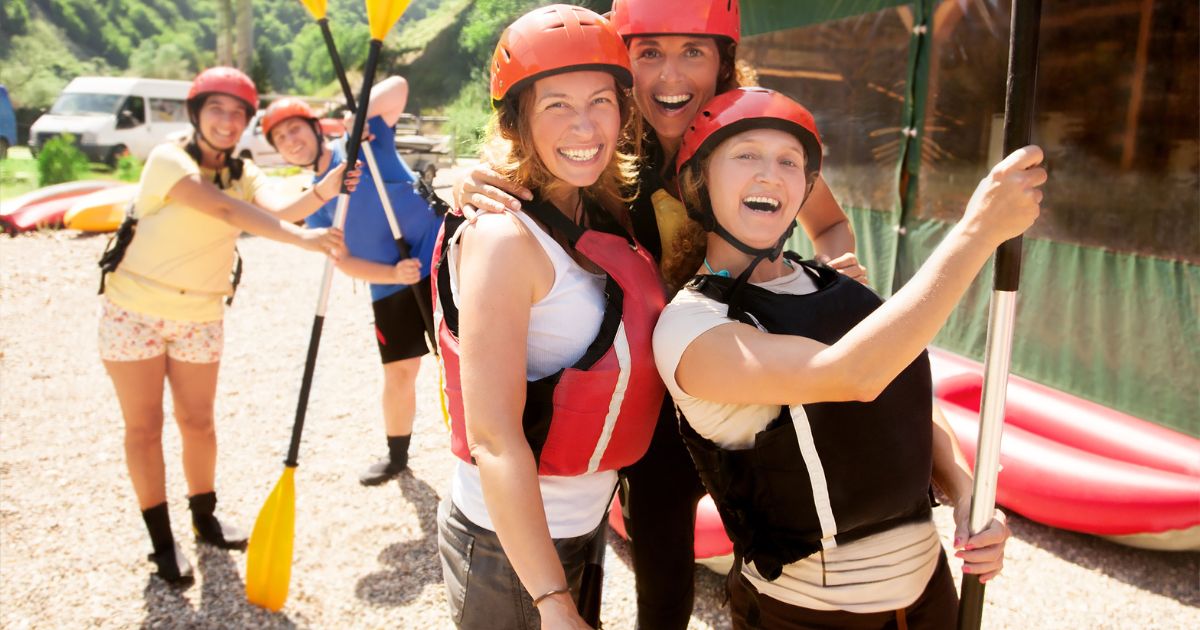 Last but not least, Charleston is a fun place to live - which can make all the difference when buying a home.
Charleston has some of the best restaurants in the country, with almost any type of food you can imagine. Southern delicacies, Chinese, Hispanic, Thai, English - you name it, there's a restaurant in this area that has it on the menu! We were recently featured in the Redfin blog (article also published on Southern Bell Living), where we highlighted one of our team's favorite places, Zero George!
History buffs will also love wandering around downtown Charleston, learning about the city and which famous presidents lived in or stayed in each home. From George Washington to JFK, presidents have long had ties to Charleston.
Finally, there's so much to do outdoors in this area. You'll love having a home here if you love hiking, kayaking, exploring the wilderness, and camping. All of these activities are close. And access to all these activities is part of what helps the homes in this area retain their value.
You'll likely find fun activities here in Charleston, no matter what you enjoy doing!
Why Should I Buy a Home in Charleston: It's an Excellent Investment
With lovely weather, a comparatively affordable cost of living, home prices that retain their value, fun activities, excellent schools, and a relatively low crime rate, there are many reasons to buy a home in this lovely city.
Many cities in the US have rising crime, a skyrocketing cost of living, and home prices that are starting to collapse (San Francisco, for example, has seen prices fall due to rising interest rates). Charleston isn't like that. Buying a home here means you can always drive to the beach, eat at one of our many delicious restaurants, and forget that all those problems even exist. It's a solid investment for years to come, and in Charleston, you're always welcome - it's the Southern way!
If you're interested in starting your Charleston adventure, please contact us! Our team of dedicated real estate agents would love to hear more about the type of property you're looking for and help you find the perfect Charleston home. There are so many different areas with different characteristics and traits, so you're sure to find something you like here!